Faster, automated loading.
Control everything from your seat in the cab of your truck.
It's automated container moving.
It's the trailer that does the work for you.
Load or unload in just three minutes.
Winch-free, strap-free, hassle-free.
The Lift Wedges gently raise and lower the container over the end of the bed.
The built-in dual chain drive pushes and pulls the bed underneath the container.
The hydraulic locks in all four corners instantly lock the container at the push of a button.
Easy to use.
The QuickLoadz Remote Web App can be run from any smartphone or tablet.
Standard with a rearview camera to see what you're doing from inside the truck.
Big buttons for every control make QuickLoadz easy to use.
The safest way to move containers.
Load containers from the safest place you can be—sitting in the driver's seat.
No winch cables that can snap. No bad weather. No straps. No blocks.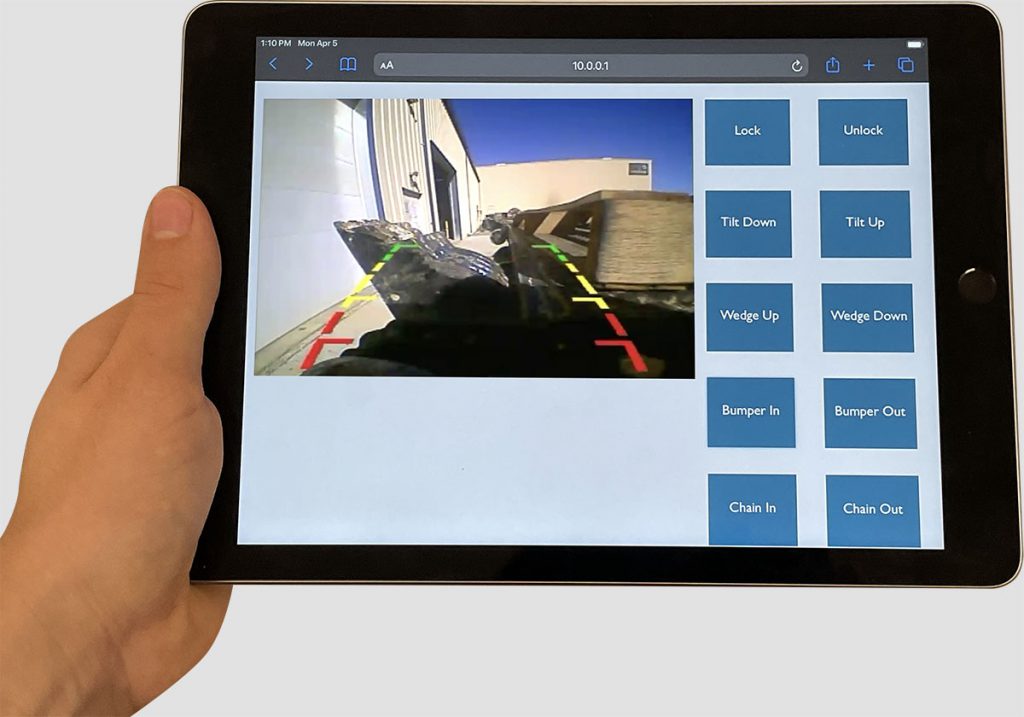 Smarter engineering.
Load containers without any extra equipment. That's because QuickLoadz has everything you need built into the bed itself.
Lift Wedges slide underneath and raise the container over the end of the bed.
The dual-chain drive and hooks grab the container by the corners and pull the bed underneath the container.
The surface-safe rollers keep the trailer rolling on the ground to prevent driveway damage.
QuickLocks hydraulically secure the container to the bed at the push of a button. No straps necessary.
See what's going on behind you with the QuickLook rearview camera. Load without getting out of the truck.
That's before options.
And there's a lot of options.
Order with a galvanized trailer bed for lifetime rust protection.
Add the tow ramps for towing vehicles with low ground clearance (like forklifts) and the tow bar for towing broken-down vehicles.
Add solar panels to keep the battery charged when the trailer isn't being used.
The Dual 20′ Container Locking Pins let you move two 20′ containers on one 40′ bed.
Order with longer and wider beds for moving non-standard containers.
Configure trailers with a tagalong hitch, gooseneck coupler or step deck.

Contact Me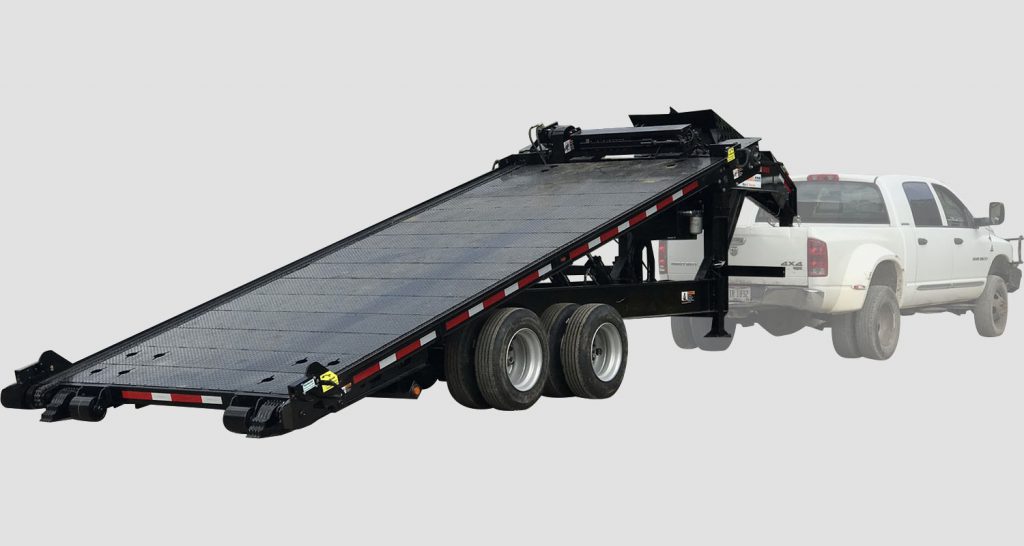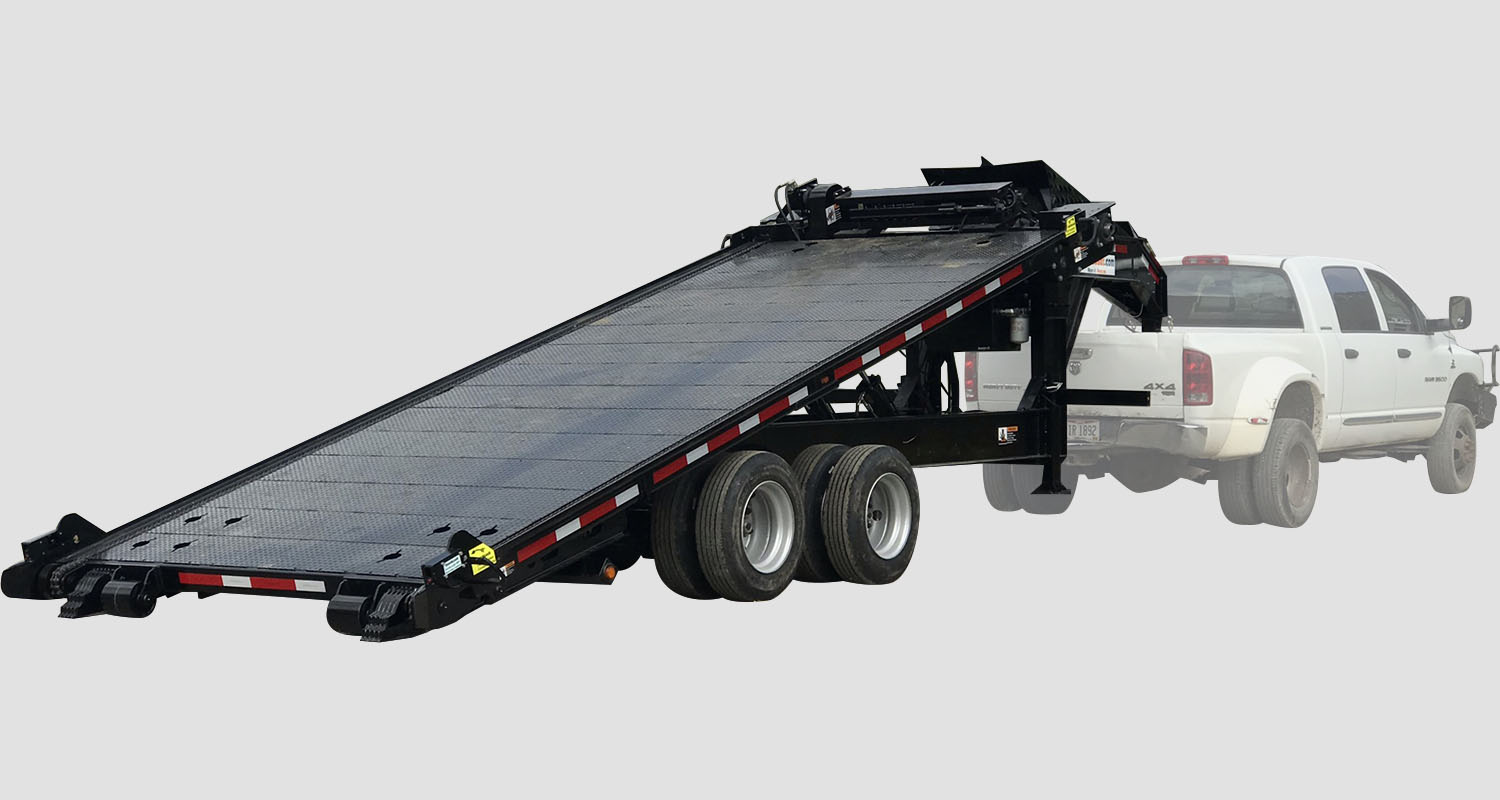 Move loaded containers and tow with a full-size pickup truck. Small and light.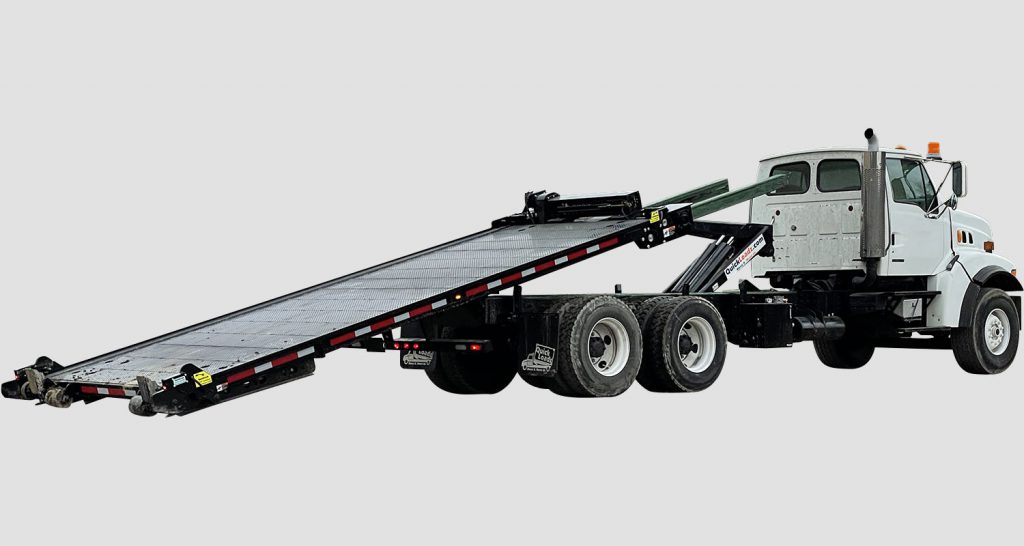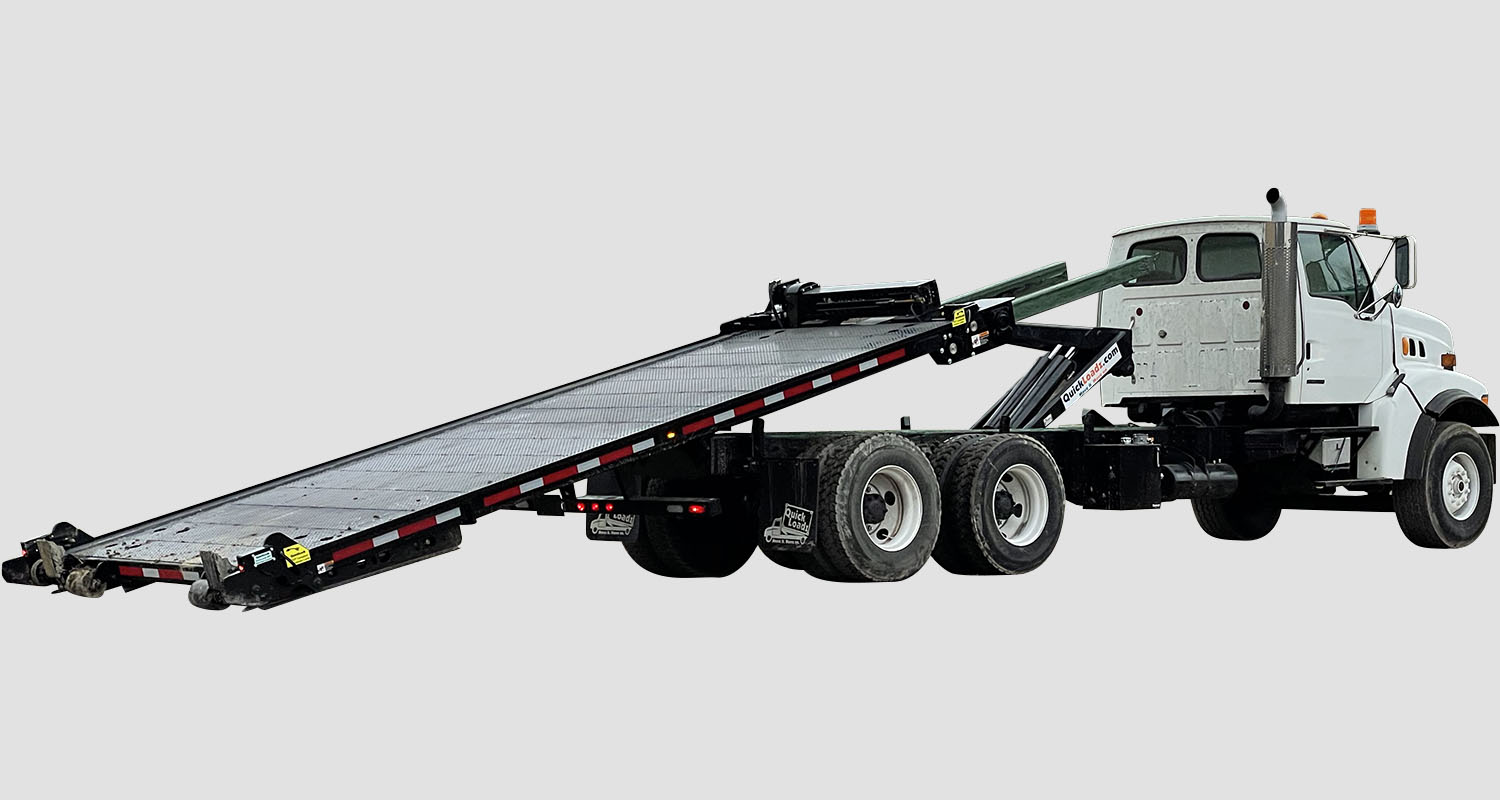 Mounted on a truck. Bed slides like a tow truck, tilts up to 50° like a dump truck.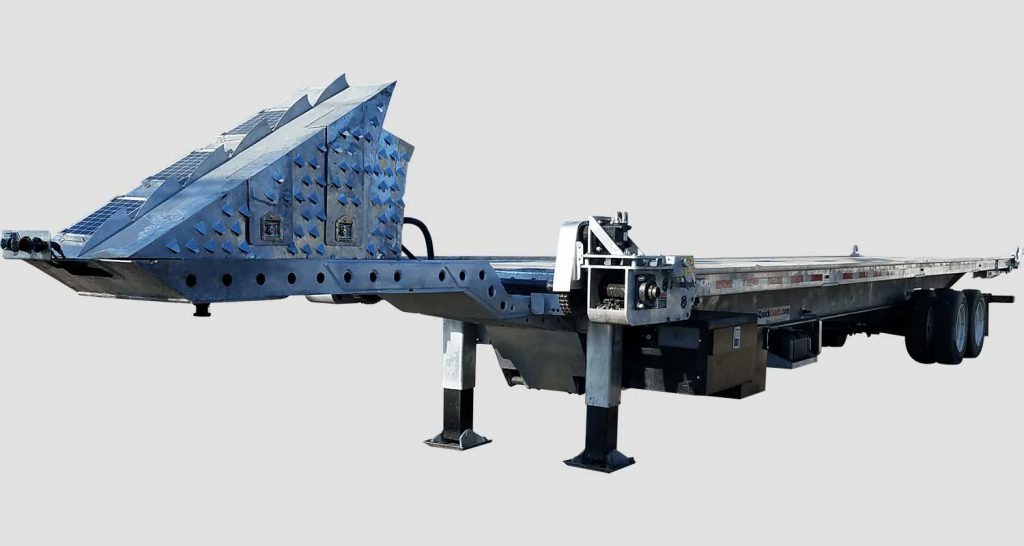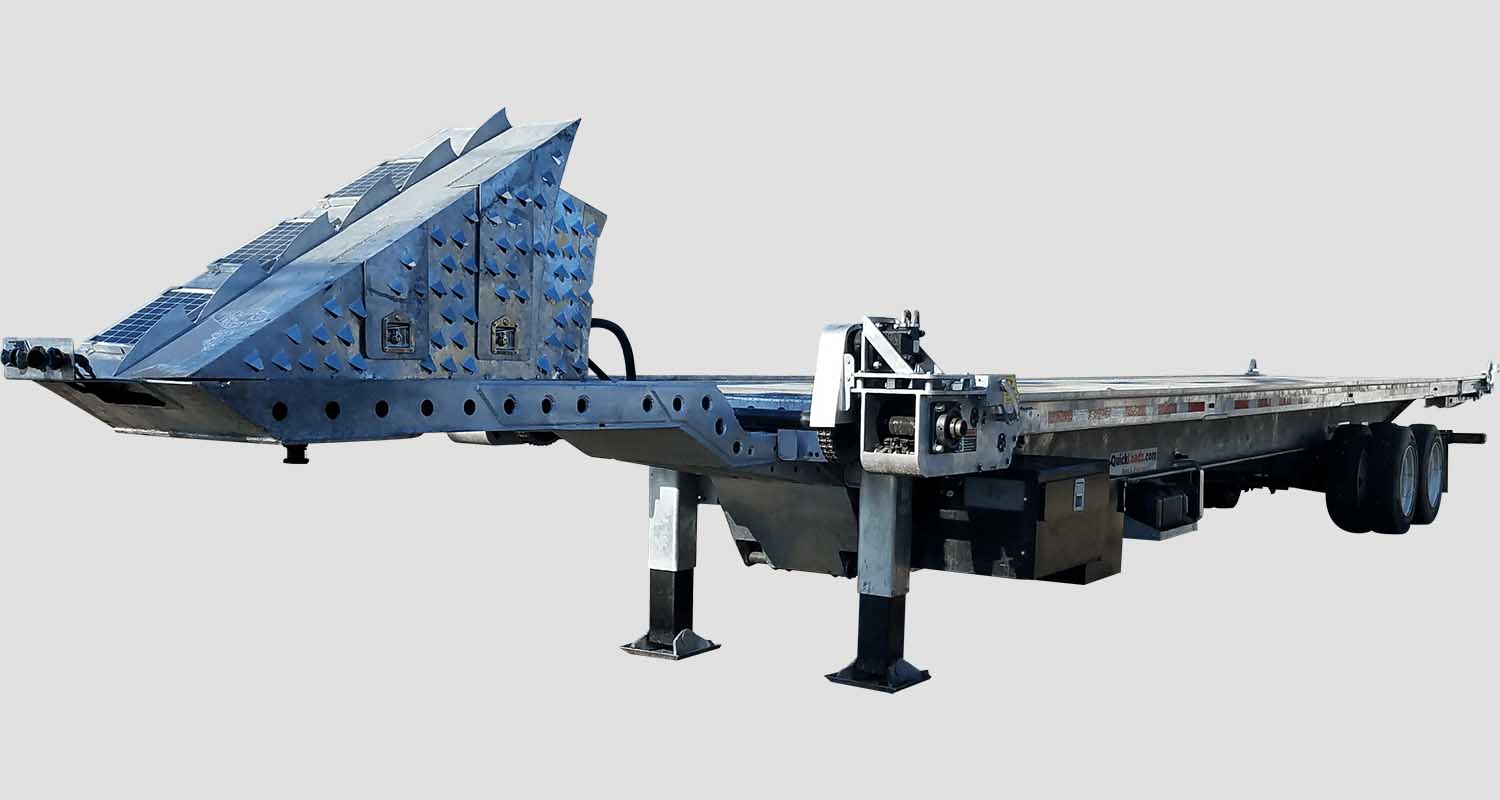 Move fully loaded containers and tow with a semi. Compatible with loading docks.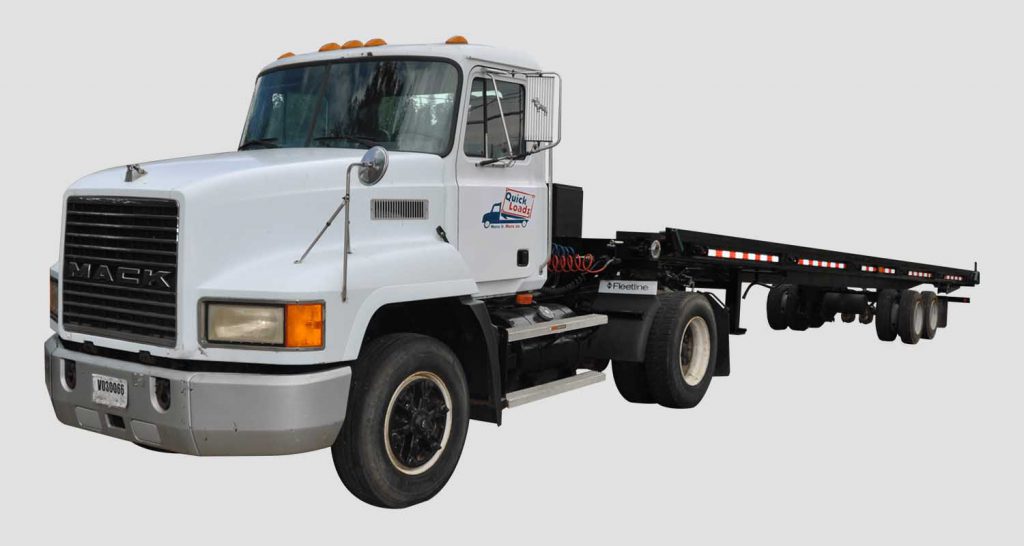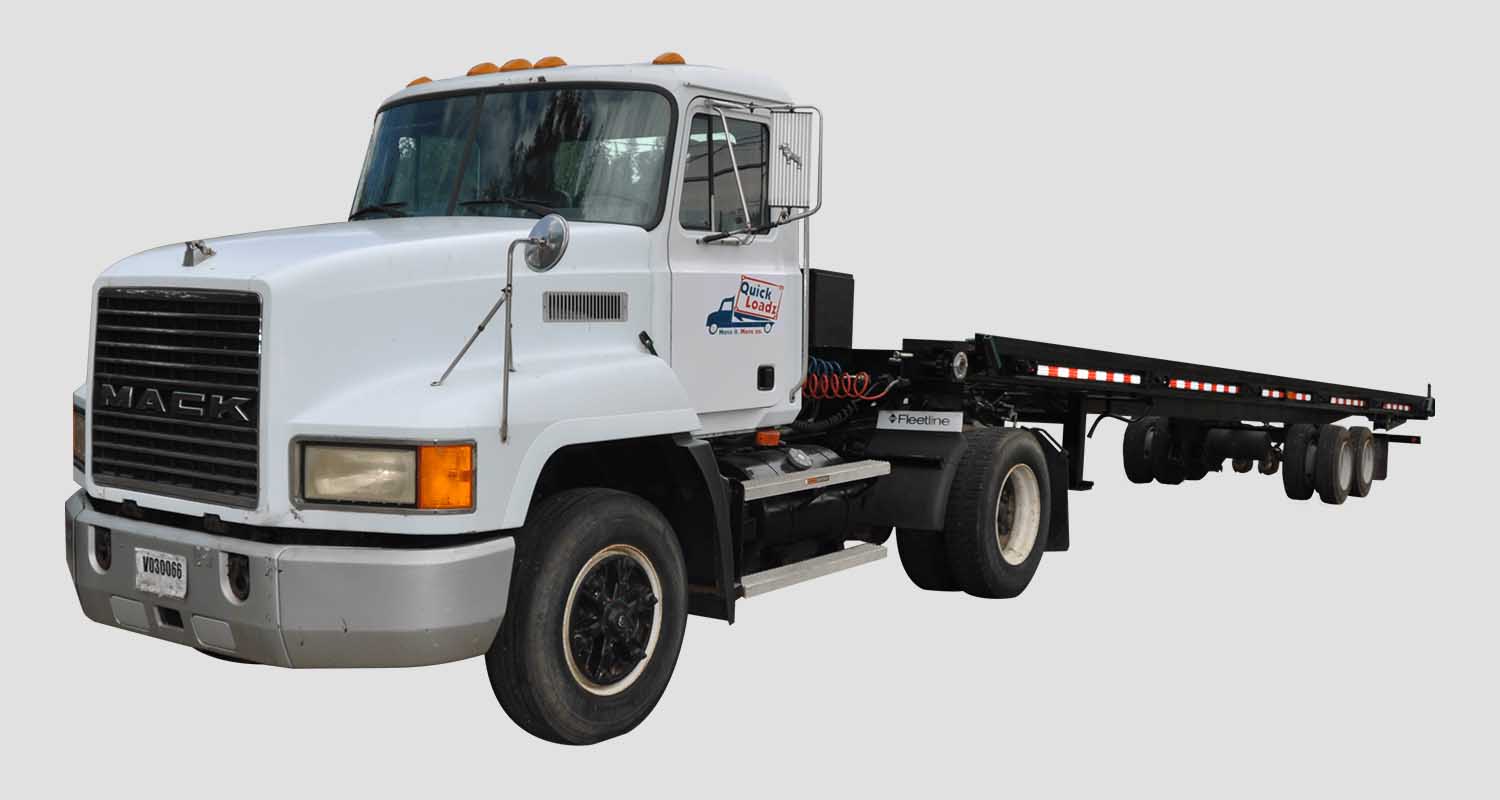 Move loaded containers and pull with a semi. Short overall length at just 42′.