QuickLoadz has bought used Penske fleet trucks to turn into QuickLoadz Super Bed trucks.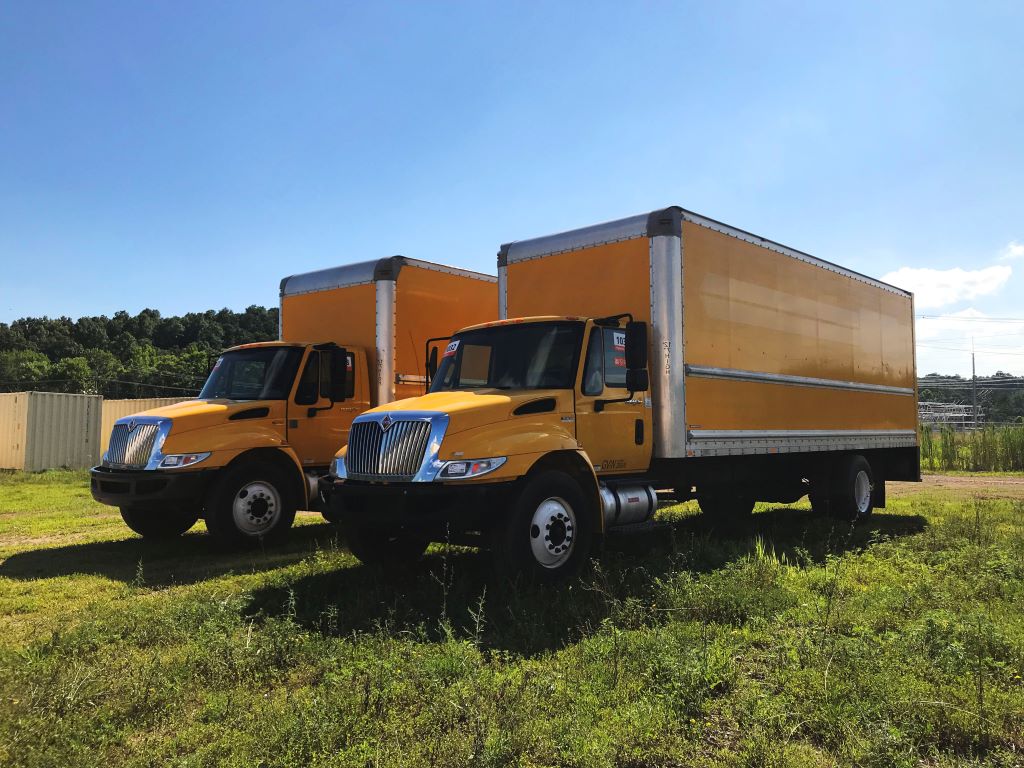 Two of the Penske trucks QuickLoadz purchased at auction.
I got a really good deal on 2014 Penske box trucks that were coming out of their fleet. I bought all of them. These trucks are all in great shape. They have around 180,000 miles, Cummins diesels, automatic transmissions, fully working 26,000 pound GVW, so no CDL required. We even have the oil and fluid tests on every truck.
That means I can put brand new 2020 20k Super Beds on these trucks and offer you for the ridiculously low price of $68,000. Some of these Super Beds will be done with Hot Dip Galvanizing for $4,000 extra, some with paint.
We have the only system designed specifically to move containers.
QuickLoadz has automatic hydraulic locks, a built-in rear view camera, and remote control that works from the driver's smartphone; the whole system is so automated you really don't have to get out of the truck to load a container, all standard.
Of course it can be used like a tow truck, an equipment trailer, and a flatbed. The bed itself slides out like a rollback tow truck to give a low loading angle when you need it. One of my favorite features of the truck version is the 50° tilt angle. The tilt not only gives you a dump truck, but it allows you to get really close to a container and still grab it when there is not much room.
Place an order for the 20k Super Bed at (888) 304-3946 ext 0 and it'll come on one of these trucks.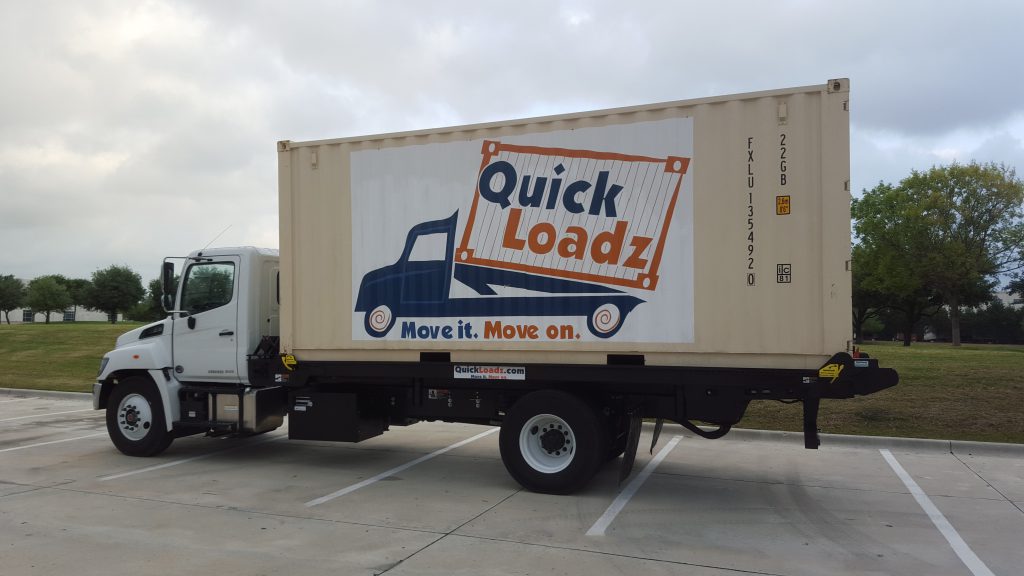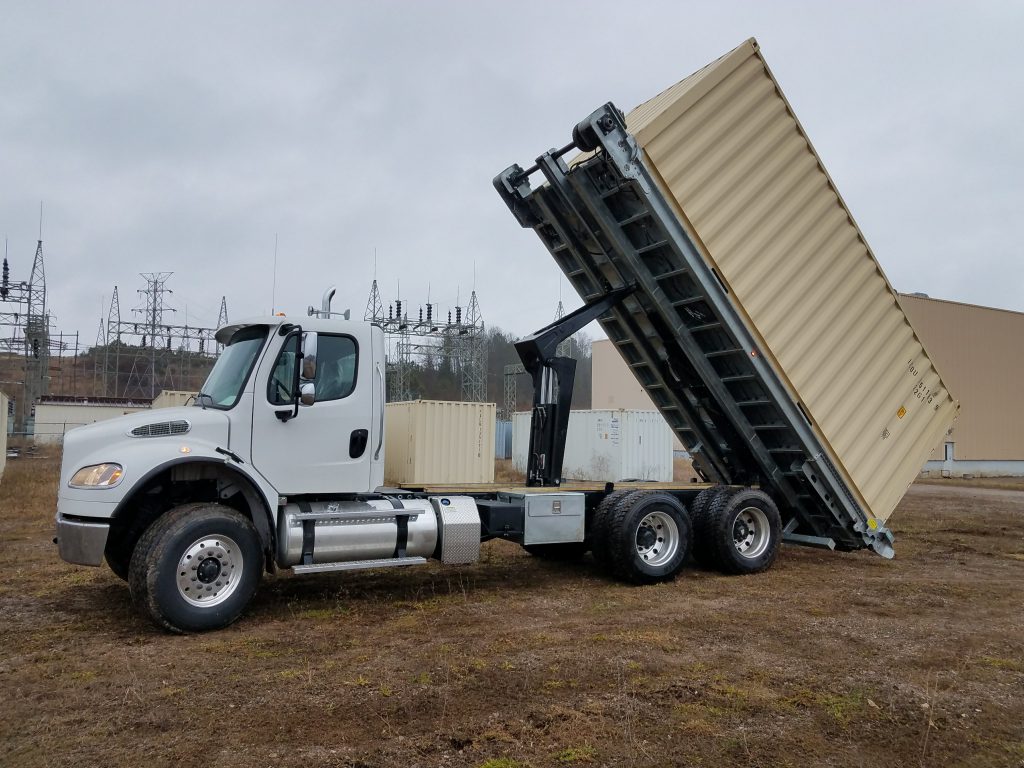 Loading a container without any room:
It also shows using the hooks as quick chain pulls if you need to pull a container in position to grab it.
This is our contractor video to show some of the versatility:
This shows how it works in just one minute: