Half the time you pick up and drop off a container, you cover your truck bed with gravel and mud. Really, to avoid that DOT ticket and the angry driver with the broken windshield, you should sweep it off every time.
But let's face it.
It's hard to be motivated when it's freezing, or worse, almost freezing and raining. Motivating a driver to get out on a slippery deck and sweep it off is even harder.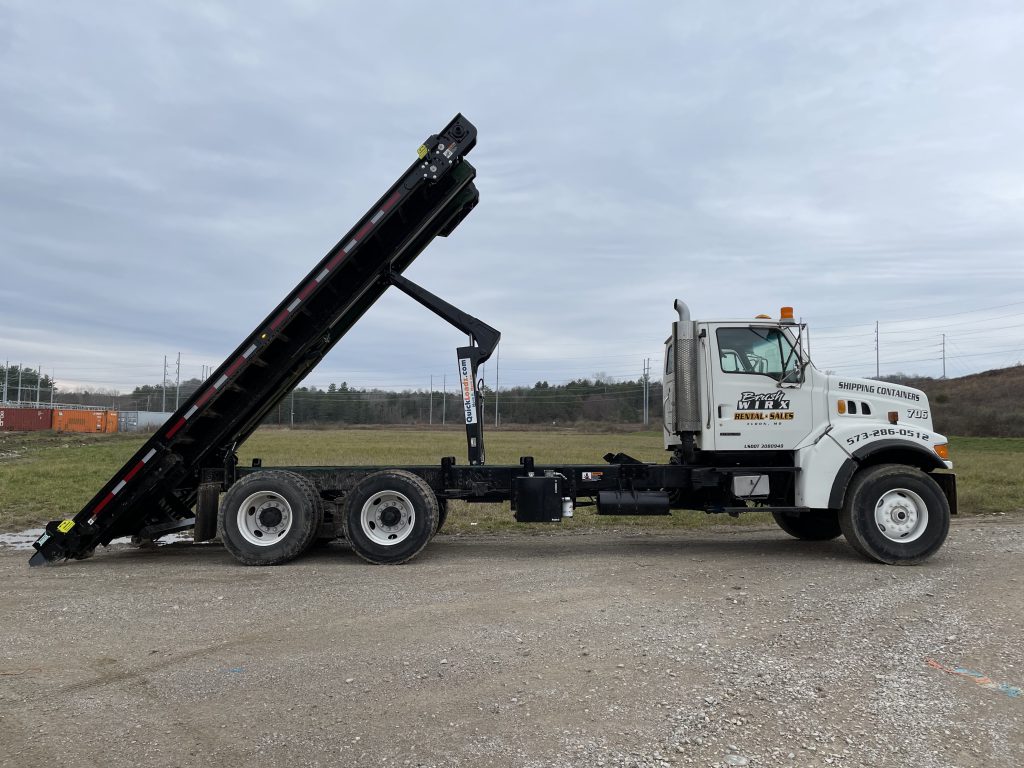 QuickLoadz Super Bed models tilt up to 50°. You load your container at a gentle 15°, but you can slide the bed all the way in and tilt 50° for those tight spaces. The hidden benefit behind this free dump truck is that the bed can pretty much clean itself of loose gravel and dirt.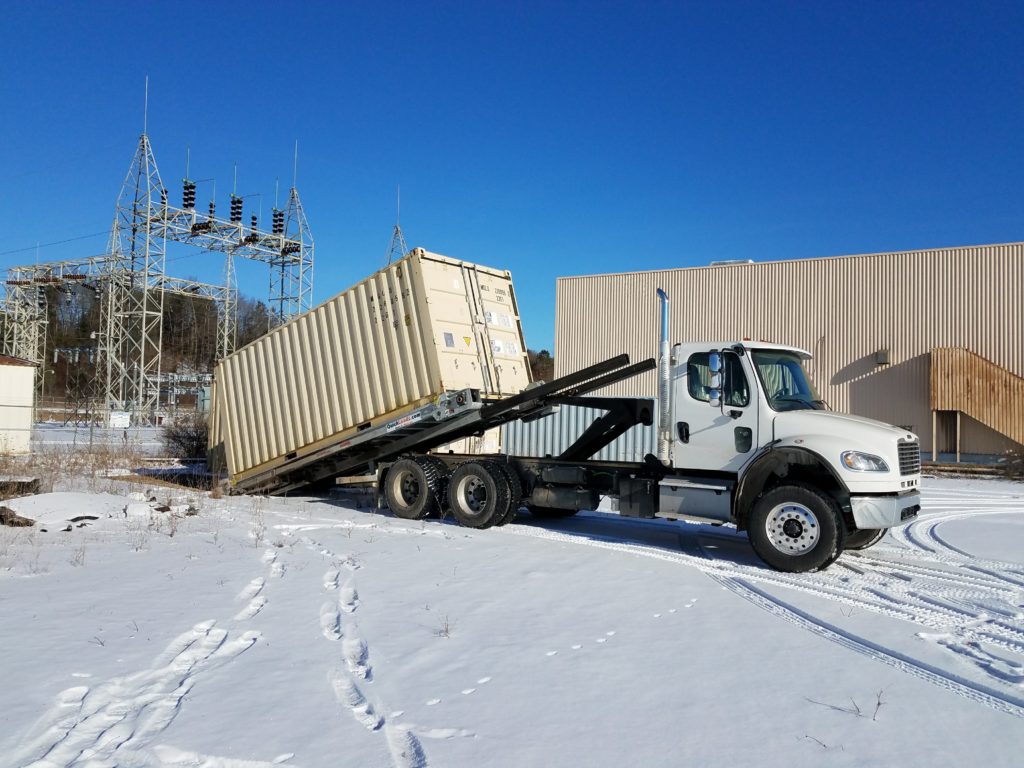 I not only design and build trailers, I deliver containers. I'm making this easy on myself so that everyone who has a QuickLoadz will have it easy for them too.