At Quickloadz, convenience and safety for the driver is important. Moving 40′ containers, or any 40′ trailer really, requires a lot of room. Much less room if you have sliding axles.
Sliding axles go all the way back on the highway for maximum stability, and for times you need to avoid back swing on the rear of the trailer: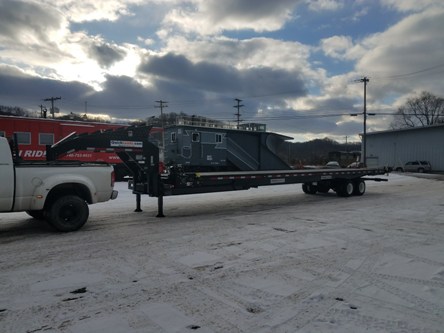 Sliding axles go all the way forward for those tight turns: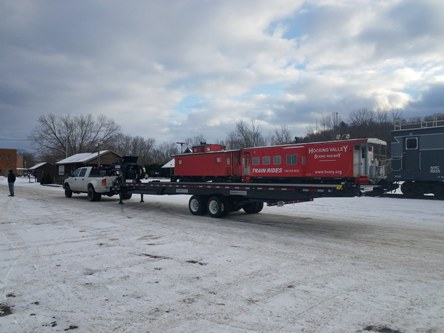 "So what?" you ask. "My 40′ trailer can slide its axles." Yeah, but…
QuickLoadz can slide its axles while moving, without the driver leaving their seat.
That's right. You don't have to get out, start your pony engine, push or pull some hydraulic levers.
In a QuickLoadz, while moving, you can:
See what is behind you on your smartphone using the QuickLoadz Wi-Fi rearview camera.
Start the 40 HP EFI Kohler engine, and slide those axles to where you need them for that turn.
Need something heavier? The same sliding axle works on out 40,000 lb. and 60,000 lb. units—the units the US Army buys from us.
Move to easy. Move to QuickLoadz. You deserve it.