Early in March 2018, a QuickLoadz trailer was rear ended at a high rate of speed by a semi truck. No one was killed or seriously injured, which is surprising from the pictures of the damage the truck received.
The QuickLoadz trailer's bumper was damaged, and the rear of the trailer bent. But when you see what happened to the semi that hit it…
We build them sturdy.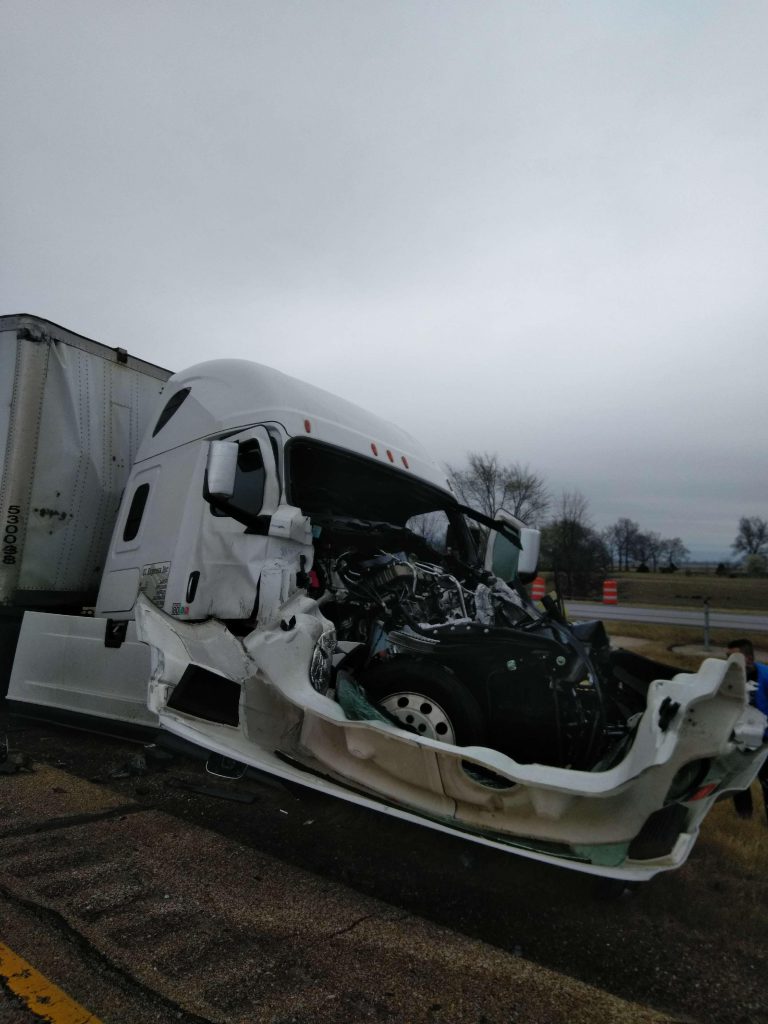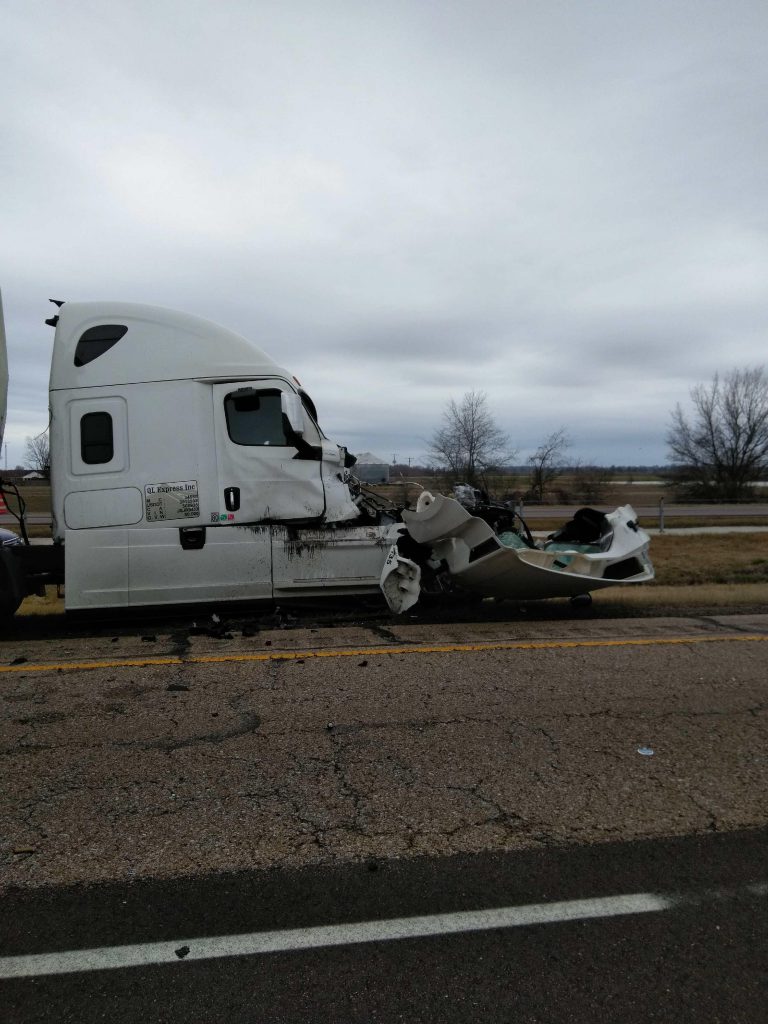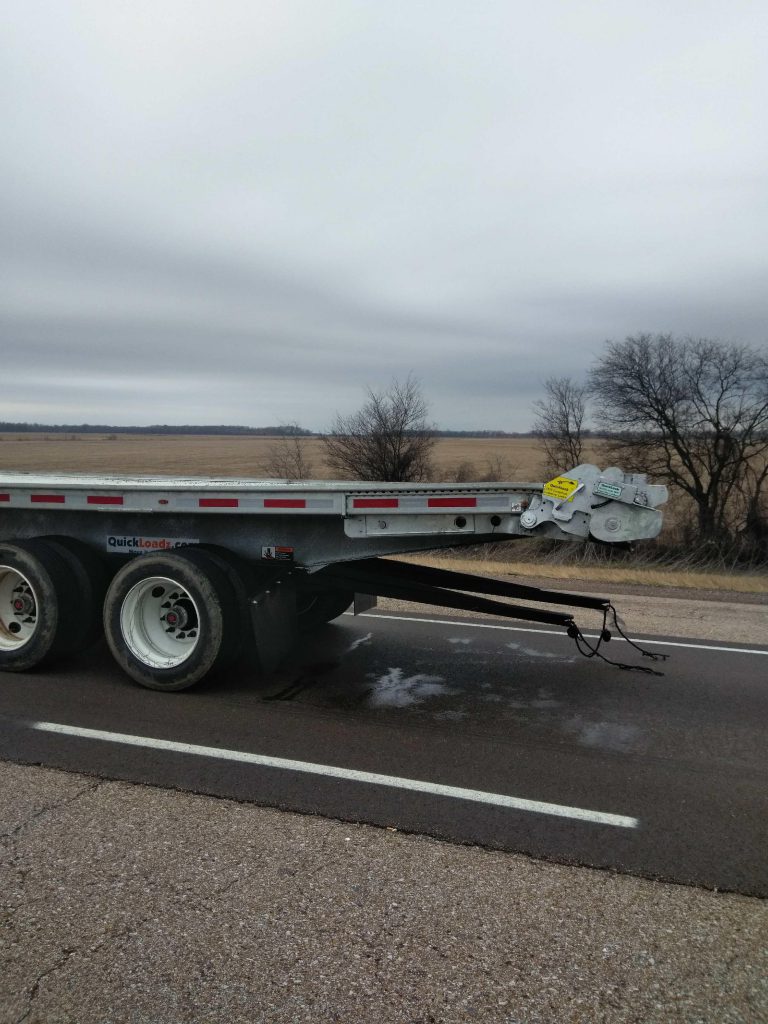 Tow trailer, flatbed trailer, but most of all…
Automated container mover. Move 60,000 pounds of merchandise in three minutes without ever getting out of the seat in your truck.