ATHENS, OHIO—QuickLoadz will be attending The Utility Expo 2021 from September 28–30 in Louisville, Kentucky. QuickLoadz will be exhibiting at Booth A1006. Our booth can be found directly through the doors across from the registration desk.
Attendees will be able to experience the unique, patented hardware that enables QuickLoadz to automatically load a container in three minutes. QuickLoadz can load or unload shipping containers up to 60,000 lbs. without a crane, winch or forklift. Powering every QuickLoadz is the Brain Box—an onboard computer with a built-in Wi-Fi access point—allowing drivers to control every function with a smartphone or tablet from inside the truck. Every QuickLoadz trailer features a rearview camera, Lift Wedges that gently raise the container, drive chains that load the container by grabbing its corner castings and four hydraulic locks that secure the container without straps.
QuickLoadz revolutionizes freight in six clear ways:
Our customers can make more deliveries every day, which can add up to hundreds of thousands of dollars in extra income from one QuickLoadz over the life of the trailer.
Drivers like moving containers with QuickLoadz because there's no manual labor, drastically improving employee retention.
QuickLoadz has a perfect safety record with zero reported injuries in eight years.
QuickLoadz gives moving and freight companies a local monopoly on handling loaded shipping containers.
The surface-safe rollers on the back of every QuickLoadz bed eliminates loading surface damage.
The Brain Box powering every QuickLoadz trailer today will allow for a cloud logistics network with real-time location tracking and reporting.
QuickLoadz will be demoing a prototype all-electric trailer drivetrain. While QuickLoadz trailers today feature a 38 HP Kohler EFI engine, QuickLoadz is developing the world's first battery-electric automated trailer with a 11.5 kW electric motor. This is the first step in developing our electrified product lineup, a transition we expect to be commercially available for the 2024 model year.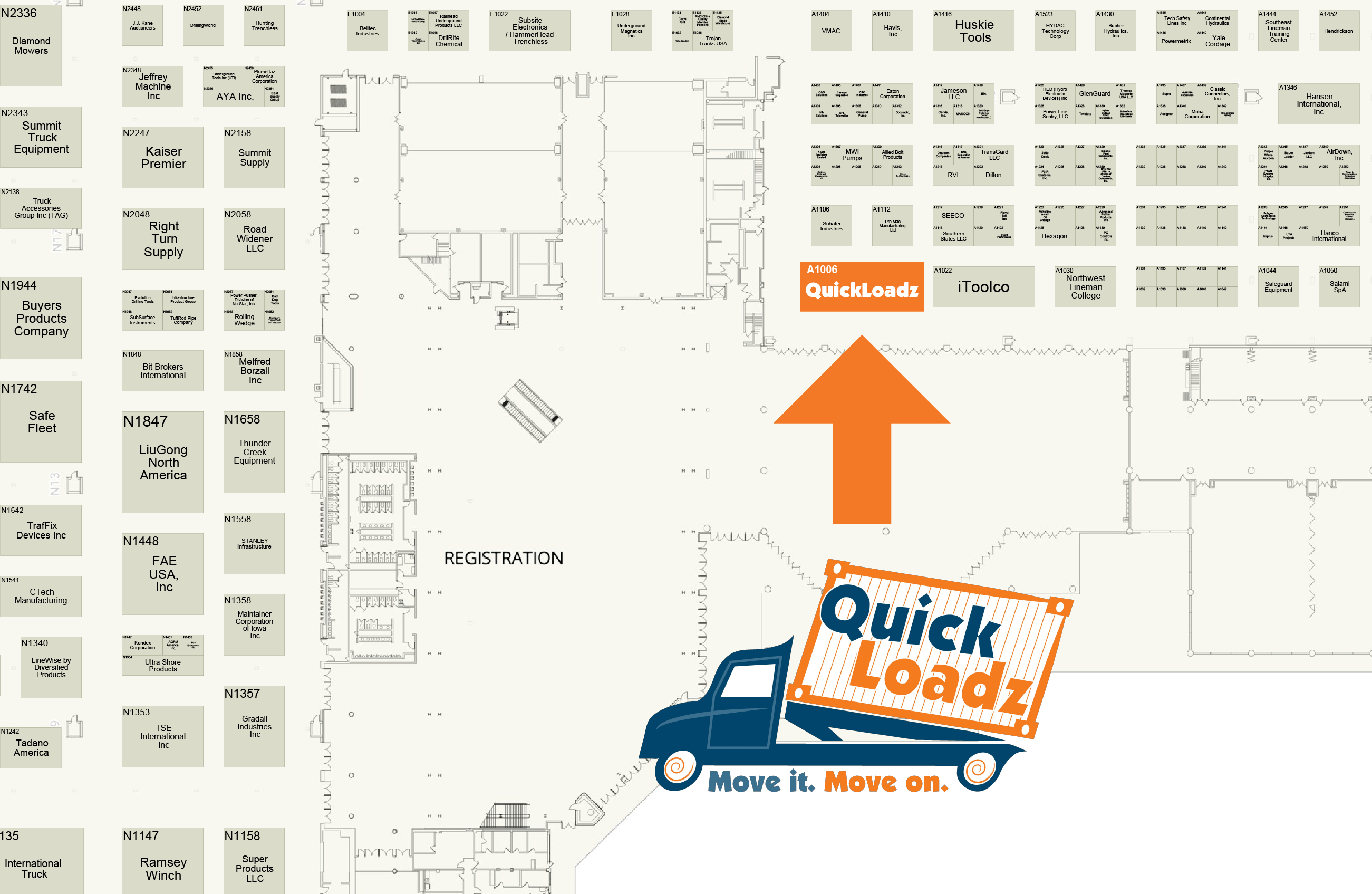 About QuickLoadz
QuickLoadz was founded in 2013 to commercialize Sean Jones' patented invention to move loaded sea shipping containers. QuickLoadz builds computer controlled and Wi-Fi enabled truck beds and trailers to allow a driver to move loaded sea shipping containers in 3 minutes without ever leaving their seat in the truck cab. 95% of the world's freight travels in standardized sea shipping containers. QuickLoadz is the only company in the world that builds a trailer to automatically move those 168,000,000 containers.
About The Utility Expo
The Utility Expo is the largest event for utility professionals and construction contractors seeking comprehensive insights into the latest industry technologies, innovations and trends. The biennial trade show, known for equipment test drives and interactive product demonstrations, takes place in Louisville, Ky.