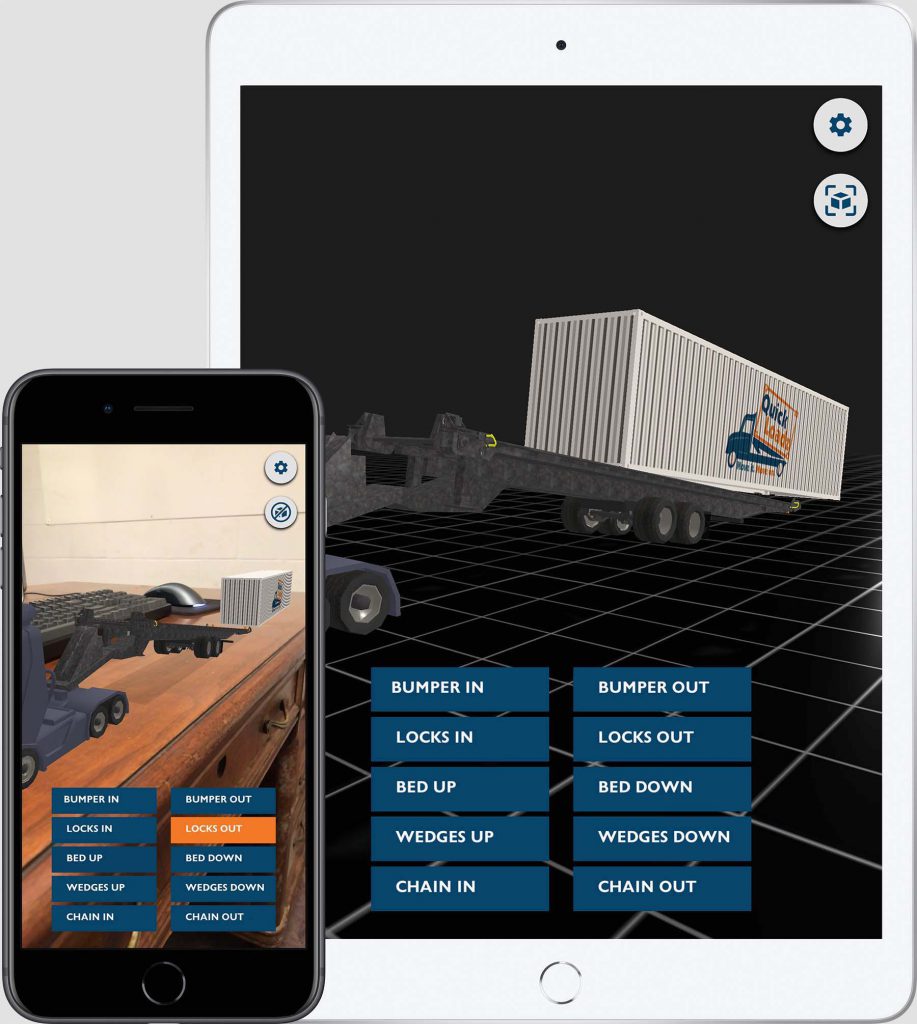 Mini Desktop QuickLoadz.
Experience a personal demo of the 60k Super High 40.
Place a QuickLoadz trailer in augmented reality on your own desk or kitchen table.
Learn how to load a shipping container with the same on-screen controls that the real QuickLoadz Remote software uses.
A walkthrough will show you how all the parts work together to load a container.
Free Control Mode gives you complete control of the 60k Super High 40, recreated in precise detail by our engineers.
---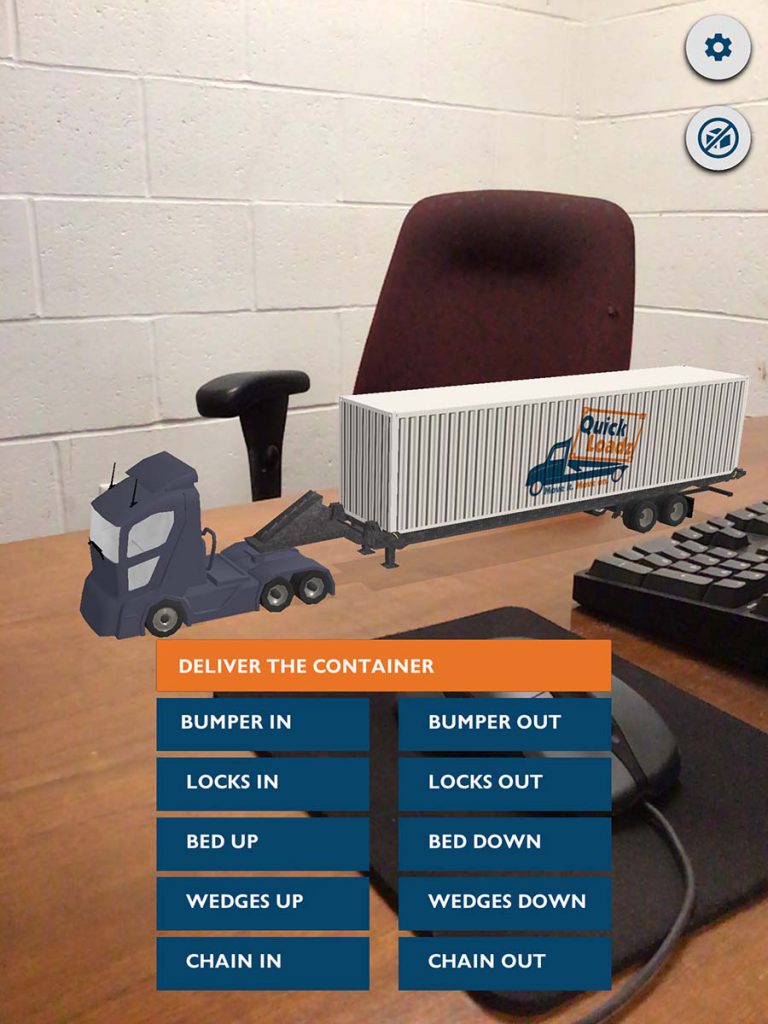 Learn how to deliver containers faster, safer, and easier.
We could explain to you how QuickLoadz works—or we could show you for yourself. Our free AR app will teach you how to bring a container from the ground to the trailer bed in minutes, just like the real thing.
All of our patented container-loading technologies from the dual chain drives, the Lift Wedges, the hydraulic locking pins, and more are fully functional and controllable. They change the process of loading a container from a back-breaking chore of manual labor into an easy process of pushing buttons on your smartphone or tablet.
All QuickLoadz trailers come with an on-board computer that you can use to control the trailer from your phone. The same buttons and controls in Mini Desktop QuickLoadz control the virtual truck and trailer on your desk.
---