Highlights
Potential to open the freight bottleneck for 90% of the world's freight
Total addressable market of $9,600,000,000,000
Solves final-mile distribution of problems by companies like Amazon, Walmart, Lowe's
Computer-controlled, Wi-Fi enabled system automates container movement
Aiming to save large freight end-users billions of dollars annually
All-electric product with Hybrid Power Axle system coming soon
Problem
Inefficient freight transport increases costs and drags on the global economy
90% of the world's freight travels in over 150,000,000 sea shipping containers. The merchandise can only be loaded or unloaded at loading docks and handled with expensive equipment at special facilities. This bottlenecks freight and logistics worldwide and chokes the world economy.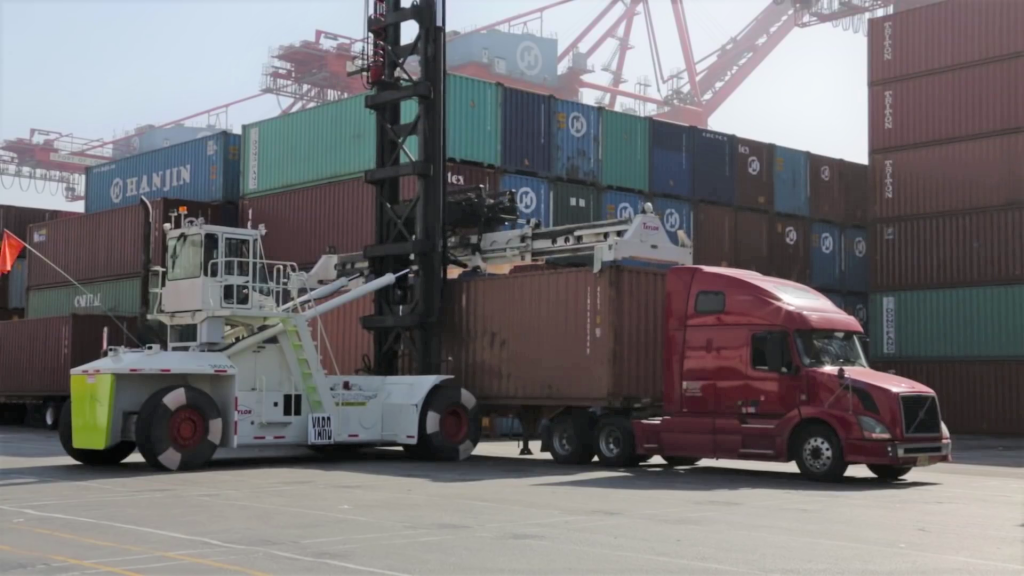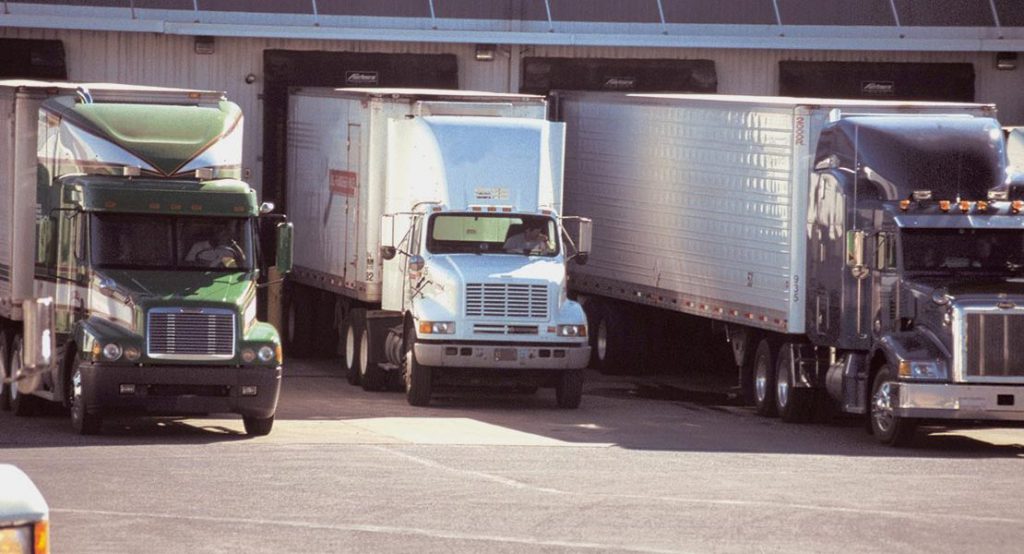 Solution
An automated way to move sea shipping containers without any additional equipment
QuickLoadz Intermodal Robotics smartphone-controlled trailers are built to move the world's 168,000,000 ISO containers faster, safer, and easier than ever before—expanding freight and greatly improving efficiencies.
Our hardware consists of a Wi-Fi-enabled, computer-controlled trailer that the driver operates from their smartphone. A driver can load or unload 60,000 lbs. of merchandise in 3 minutes without ever leaving their seat in the truck cab.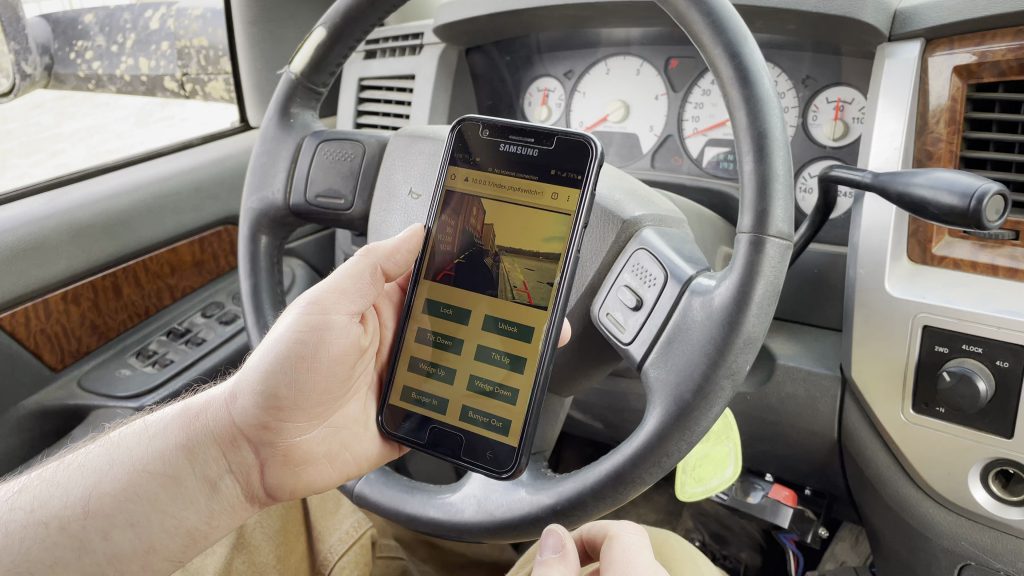 This Wi-Fi-controlled trailer lends itself to easy coupling with any driver in any truck. It makes easy control of the system for autonomous trucks such as TuSimple, Waymo, Plus, Kodiak, Tesla, or Embark.


Everyone's excited about the self-driving truck.
But the trailer is what makes the magic happen in shipping.
By pairing these innovations together, QuickLoadz can turn shipping upside down.
Product
Truck beds and trailers that automate the movement of shipping containers
The QuickLoadz system consists of a patented mechanical system that uses the structure of any standard ISO sea shipping container to load and unload.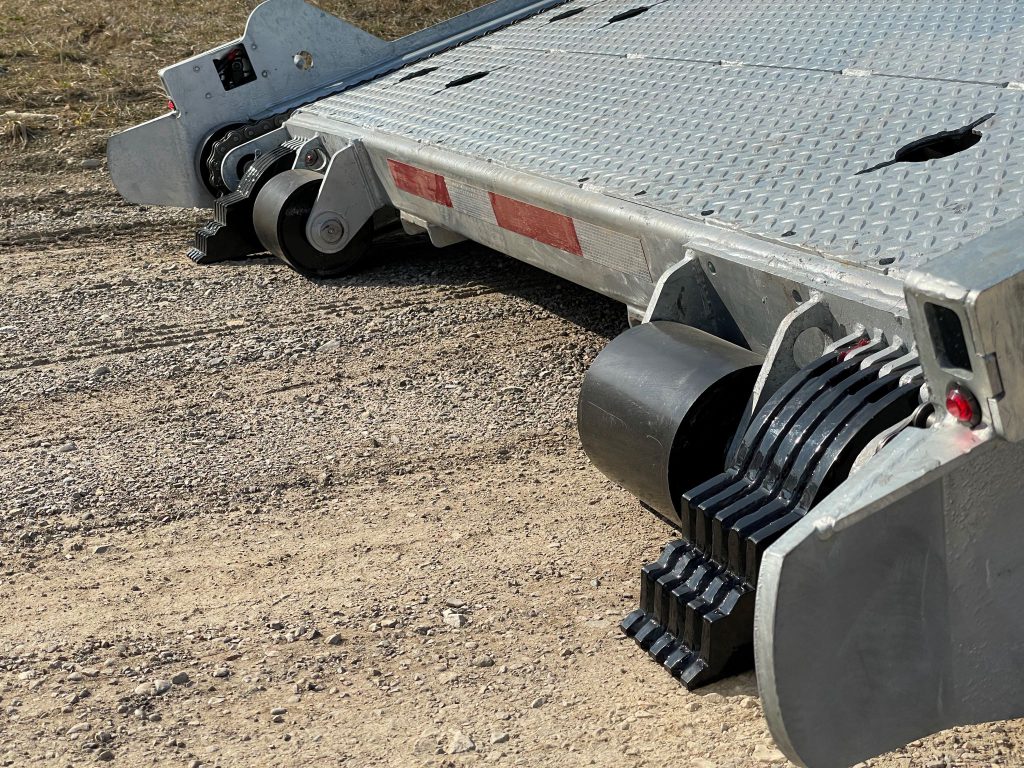 This mechanism contains sophisticated mechanical processes to make the whole system work smoothly, a large part of our "secret sauce."
The hardware portions of the system are patent-protected in countries all over the world, providing a deep moat against newcomers.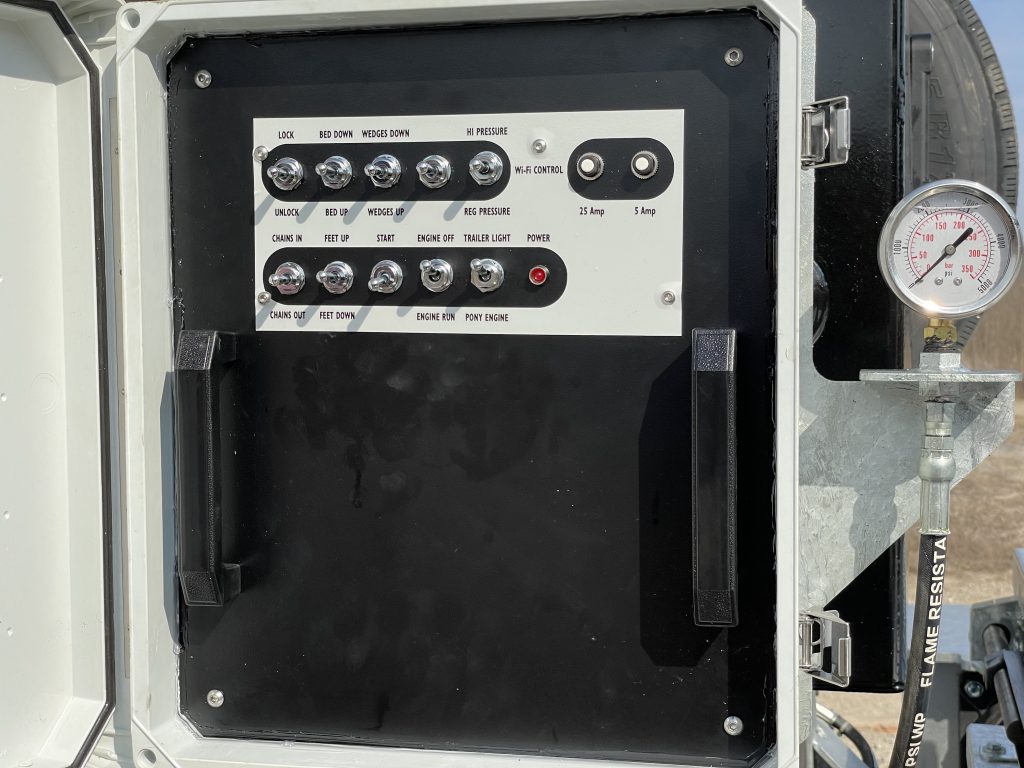 QuickLoadz Truck Beds & Trailers
are designed for mass manufacture. Across ten different models ranging from 16,000 to 60,000 lb. GVWR and 20′ to 40′ in length, the patented QuickLoadz hardware is standardized. Beds can be manufactured in mass and quickly assembled onto the frames needed for current orders.
In this way, QuickLoadz moves away from the need to stock finished trailers and can quickly build to order.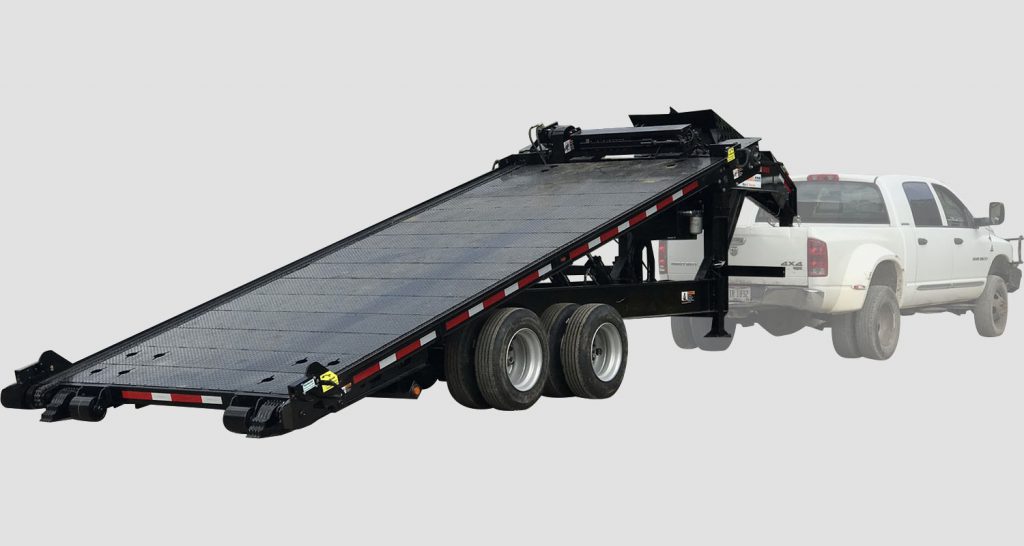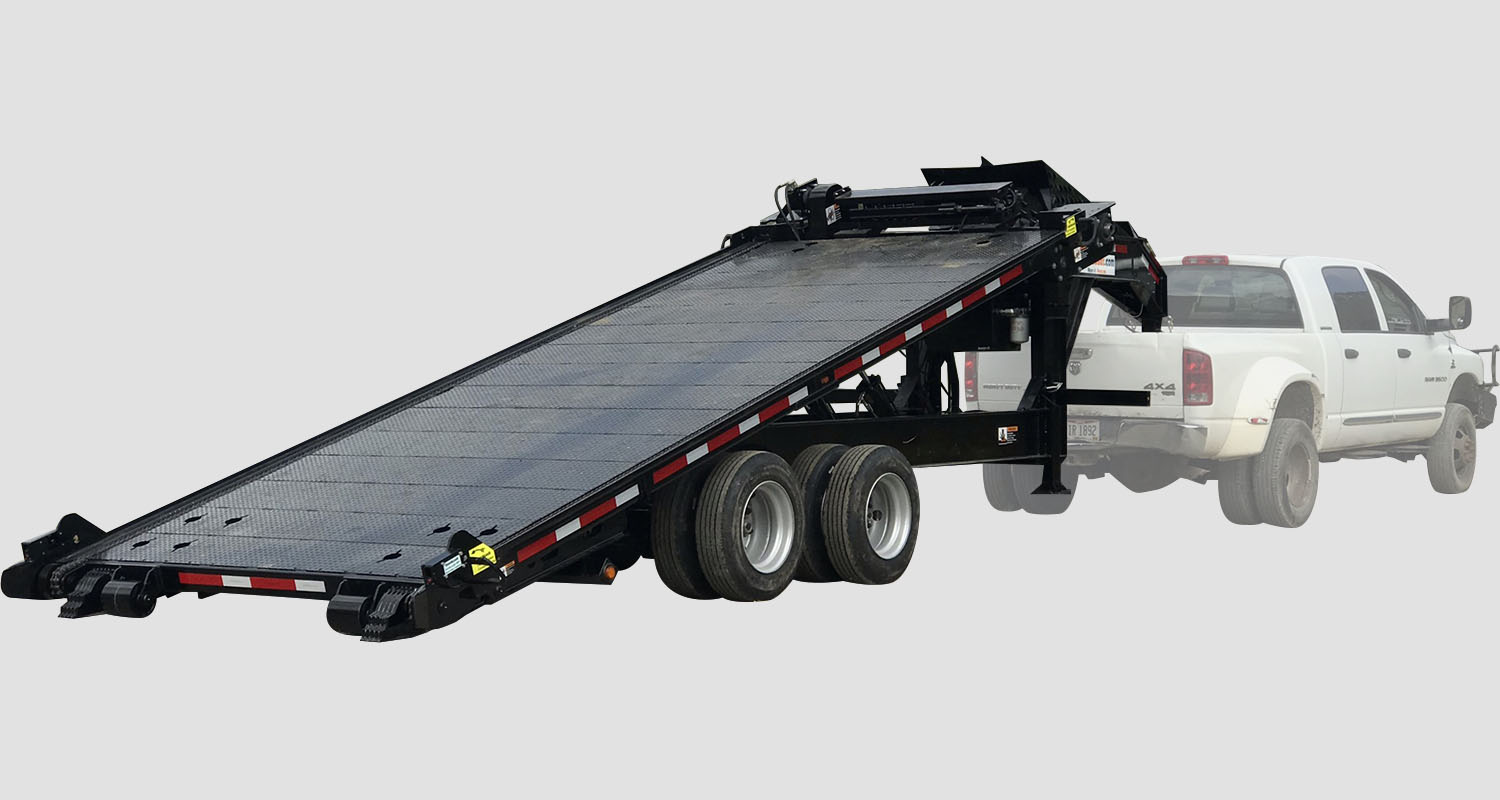 The 24k Super 20
20′ trailer for pickup trucks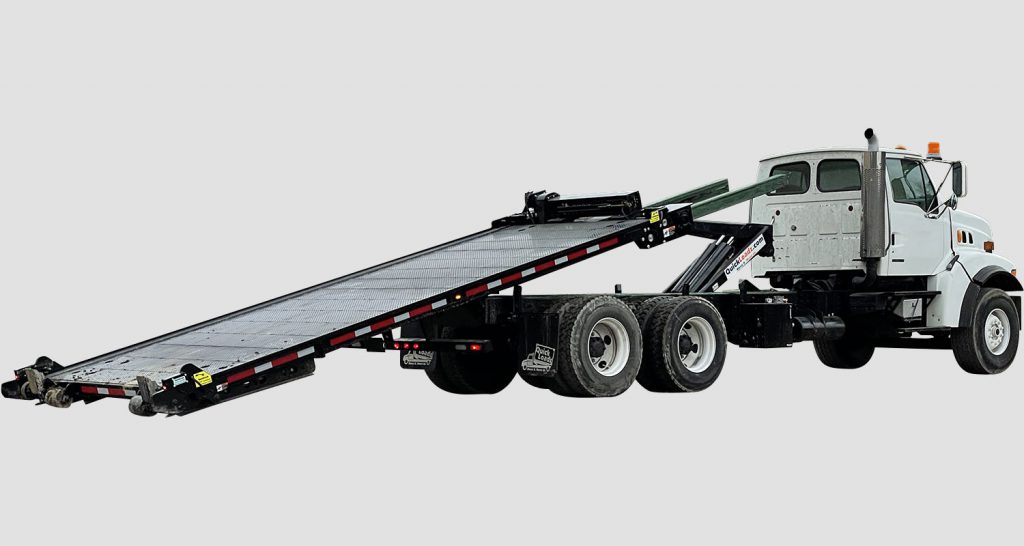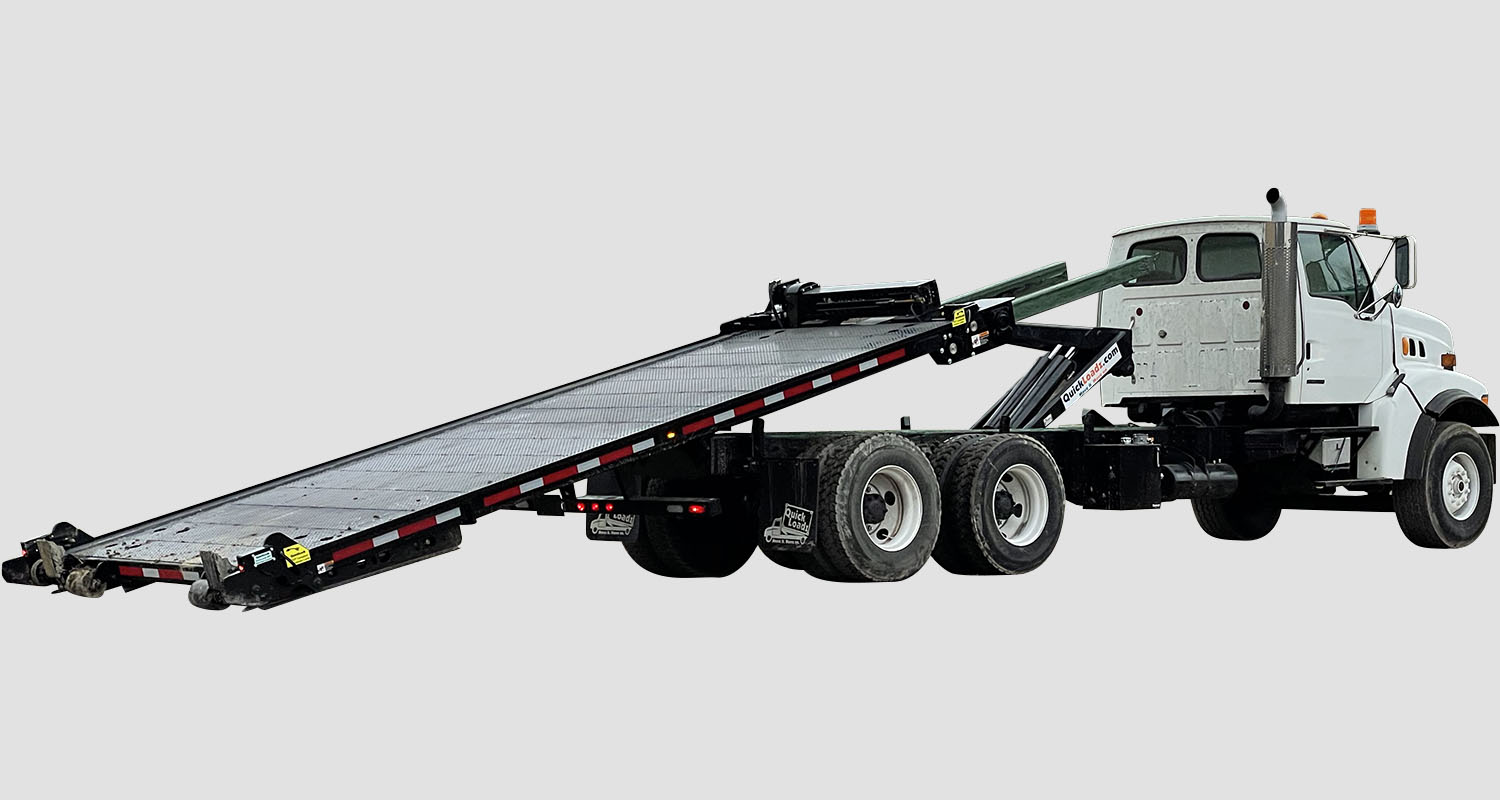 The 40k Super Bed
20′ bed mounted on truck
The 26k Super 40
40′ trailer for pickup trucks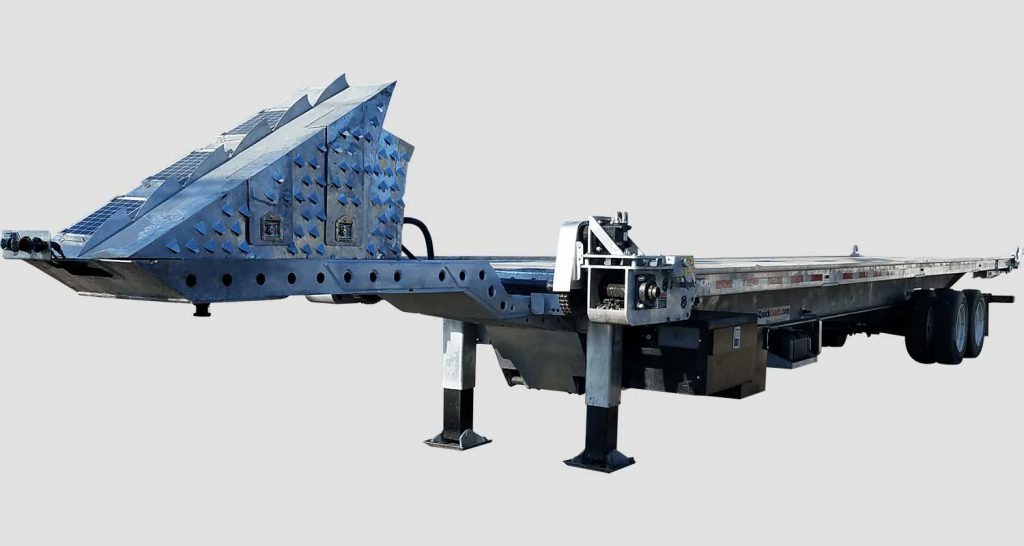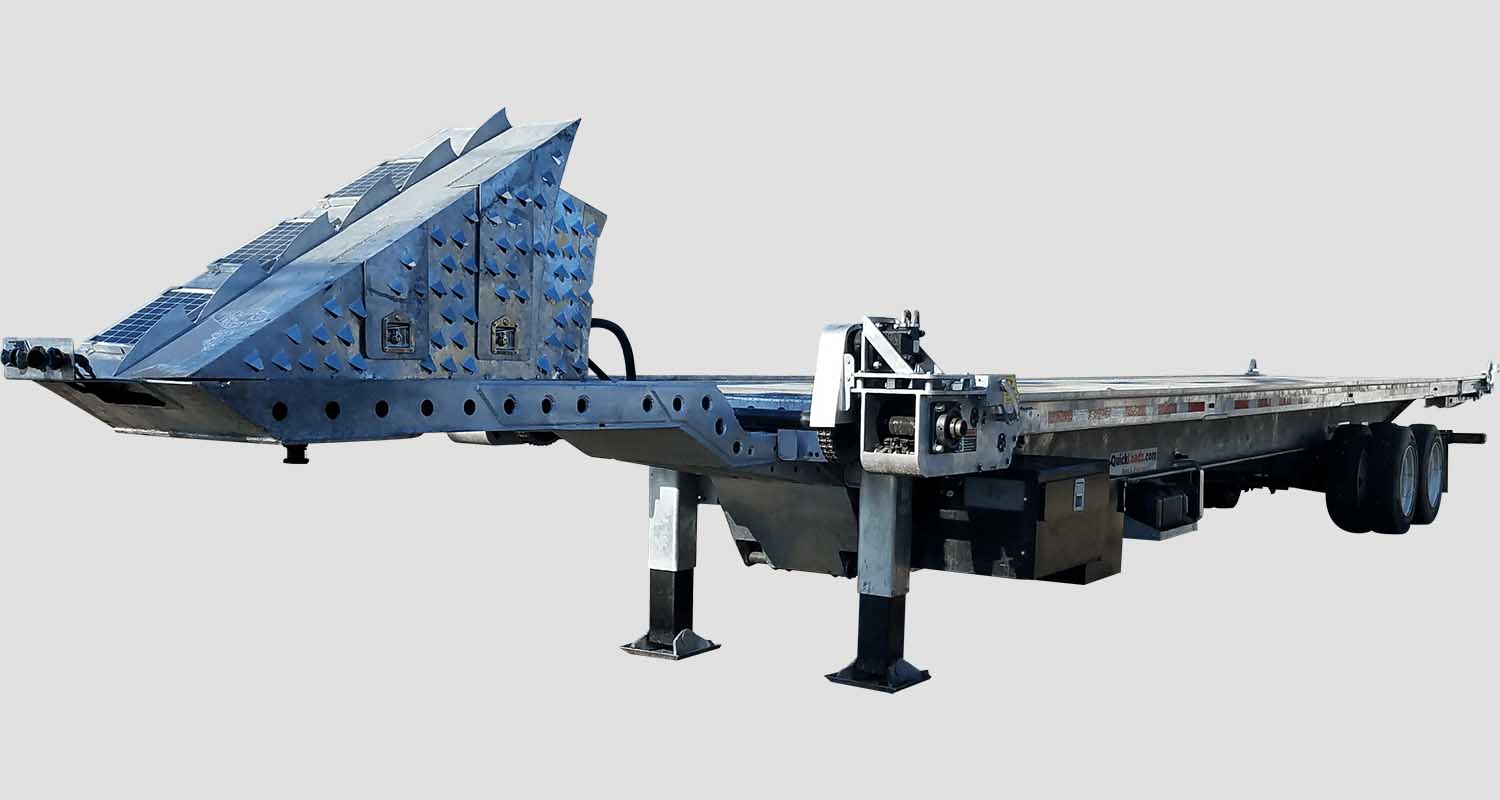 The 60k Super High 40
40′ trailer for freight
Traction
QuickLoadz has been in hands of customers since 2015
Thousands of containers moved, millions of miles traveled. Field testing is done. Time to scale.
Current billion-dollar enterprise-level customers
Multiple multi-unit orders.
Sales usually doubling every year. Even in 2020, sales went up 43%.
Development agreements with cutting-edge companies solving the world's last-mile delivery problems, such as Valqari.
Winner of awards from TechGrowth Ohio to Beijing, China.
QuickLoadz units are trusted from Northern Canada to the United Arab Emirates.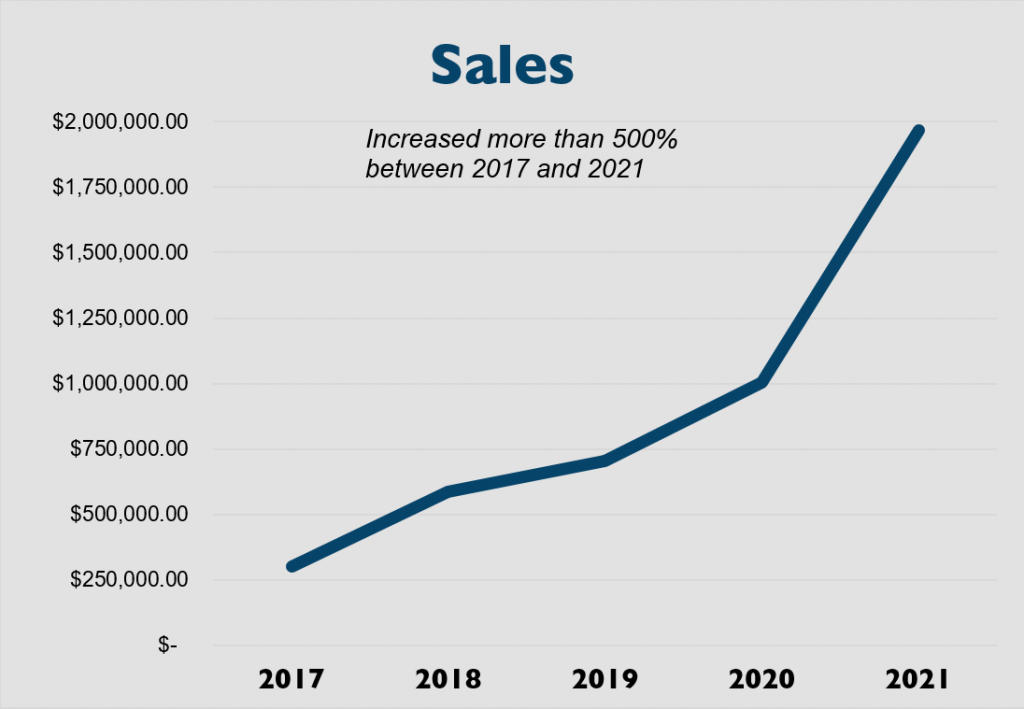 Customers
Our customers come in all freights and sizes
QuickLoadz Intermodal Robotics benefits everyone in the supply chain.
QuickLoadz shipped its first units in 2015. Since then, tens of thousands of containers have been delivered using every variety of our systems. Our QuickLoadz design is customer-tested and approved, not just a concept.
Some of our enterprise customers:
Britten Studios
Irby Utilities
Avista Utilities
Ontario Public Power
Middleby
United Van Lines
Pac-Van
Some of our government customers:
US Army
Idaho National Labs
City of Everett, Washington
Business Model
Direct Business-to-Business sales of current models
QuickLoadz Intermodal Robotics' current models are a uniquely innovative, automated way to move sea shipping containers.
The standard model currently ships with a 38 HP EFI engine (CARB compliant).
By Q4 2021, QuickLoadz will offer as a no-cost option an all-electric unit.
By Q4 2021 QuickLoadz will also offer other unique safety systems such as birds-eye view 360° cameras on its trucks and trailers.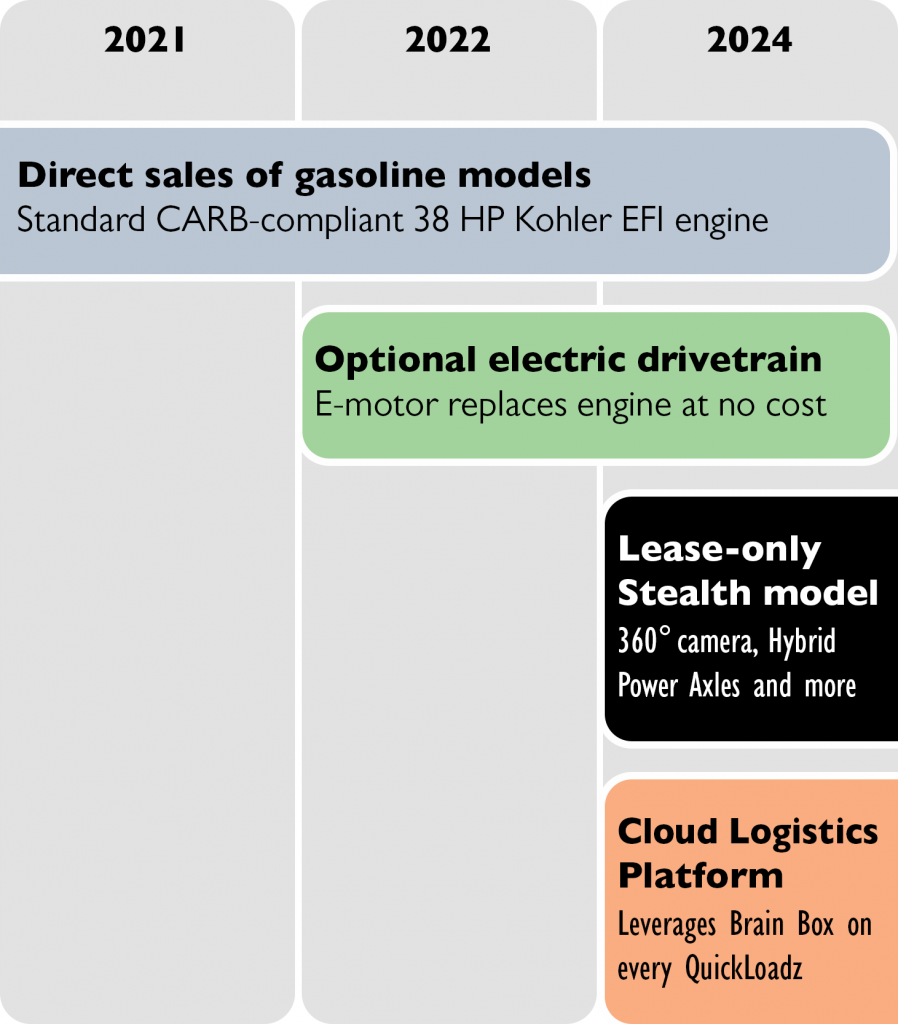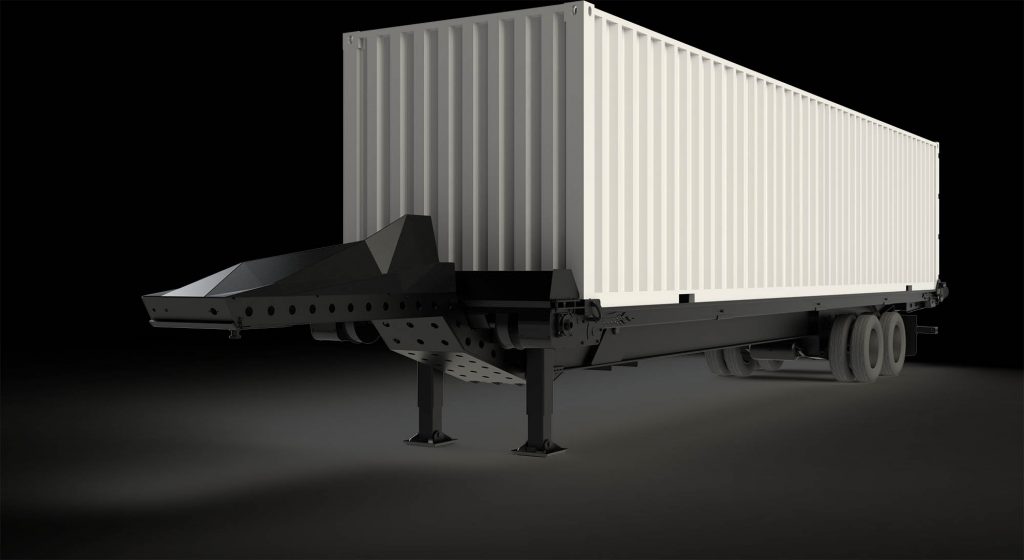 The Stealth 40.
New lease-only electric model.
Estimated 20% fuel savings and 900% return over trailer life.
QuickLoadz is taking its all-electric unit to the next level.
The Stealth 40 will be all-electric with regenerative braking that charges as you drive down the highway. Hybrid Power Axles will also help push the truck as you accelerate. It's a trailer that turns your semi into a hybrid vehicle. Estimated 20% fuel savings are enough for the trailer to pay for itself.
This model will only be available as a lease. By leasing this unique product, QuickLoadz builds equity in its leasing pool while offering customers a superior new product at no risk.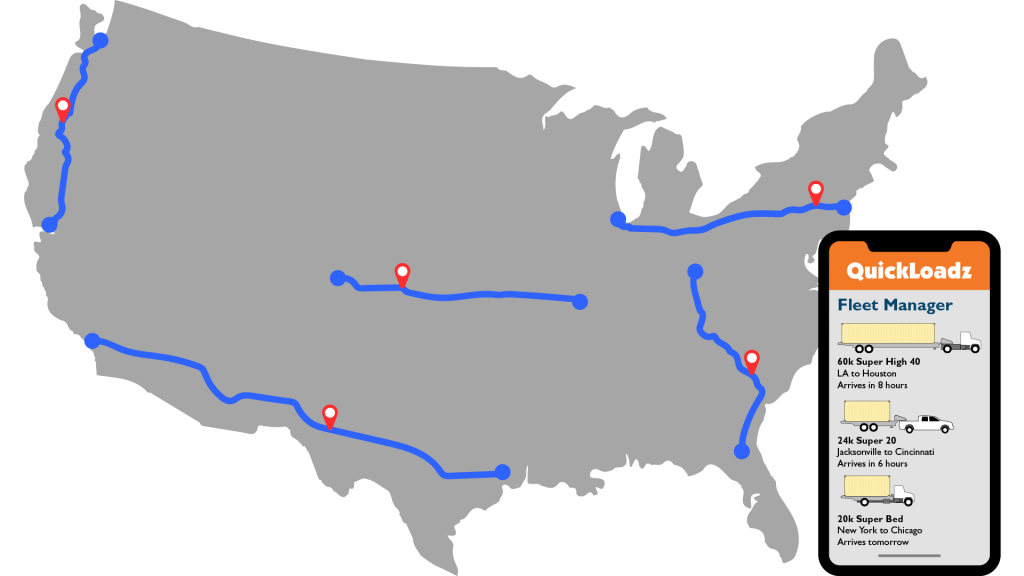 The QuickLoadz Cloud Logistics Platform.
We're working on a catchier name.
Every QuickLoadz has a computer with Wi-Fi, cellular and GPS
With more software, we can create a cloud logistics platform
Dispatchers can remotely check status of their fleet of QuickLoadz
Where the trailer is, if the brakes hold air, if there's a flat tire, what its status is, where it dropped off its container, if there's an accident
Market
Transport and logistics is a $9,600,000,000,000 market ripe for tech disruption
Companies like Tesla, Waymo, TuSimple and Aurora are spending billions of dollars on developing the self-driving truck. That's only half of the job: our aim is to leverage the billions spent on autonomy and transport logistics. With our self-delivering load technology, QuickLoadz does the rest.
QuickLoadz completes container movement.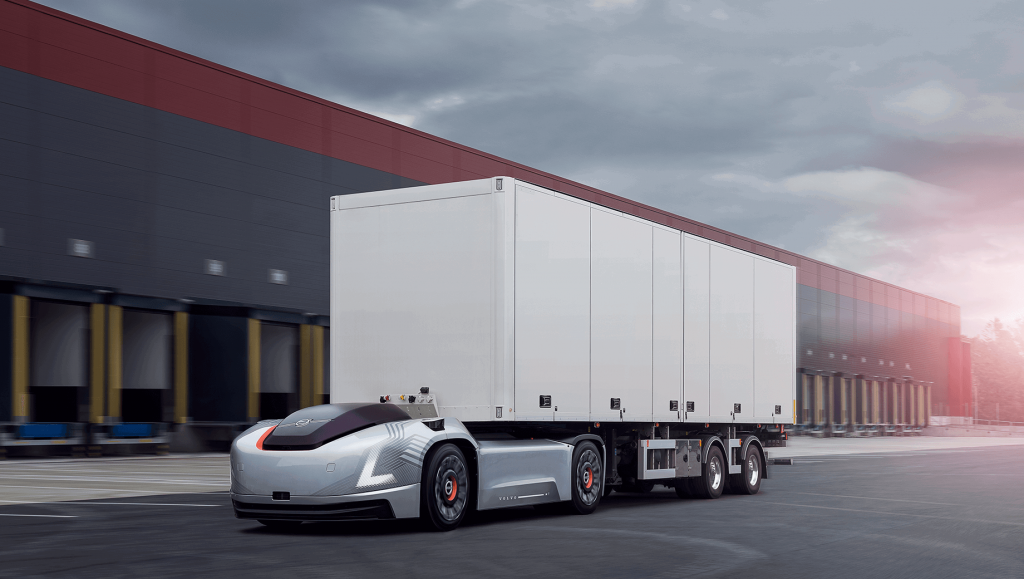 Competition
Blazing a new trail in the shipping world
Even though there are less expensive options to move empty containers, it still makes fiscal sense to purchase a QuickLoadz. Our system takes a difficult, dangerous 30-minute job using chains, winches and straps, and turns it into 3 minutes of pushing buttons on a smartphone.
Costly Alternatives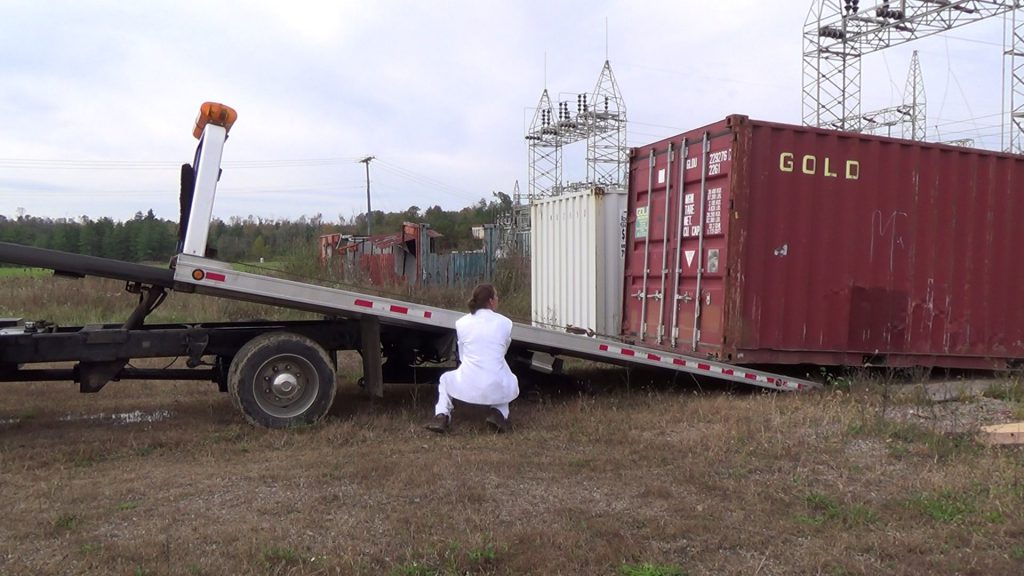 Tow Trailer
Only moves empty shipping containers
Before moving, they must be emptied completely
As you can imagine, that is extremely inconvenient
Tow trailers have no way of pushing containers off the bed, so they must hang over the back of the trailer
This is why they are only allowed to be transported empty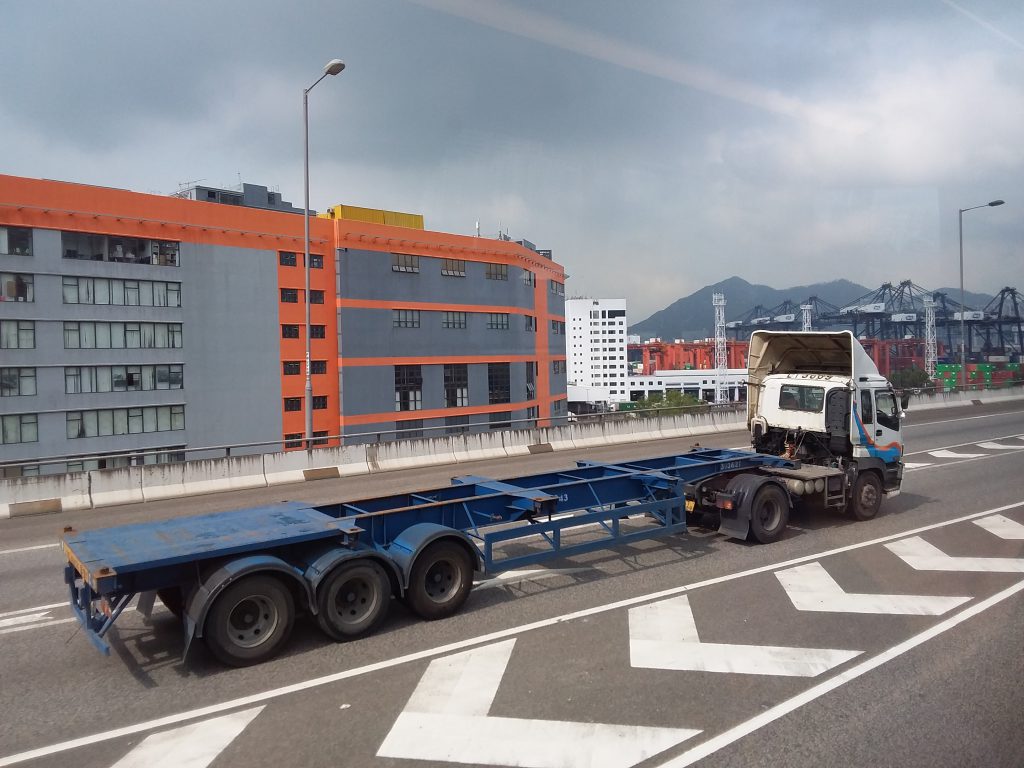 Container Chassis
Cannot load or unload the container from itself without a crane or forklift
The container contents are trapped four feet in the air
Can only unload at a loading dock with expensive equipment
Loading docks take hours to open up and hours to unload
Chassis, truck and driver spend hundreds of hours a year waiting for their cargo to be handled instead of moving that cargo
QuickLoadz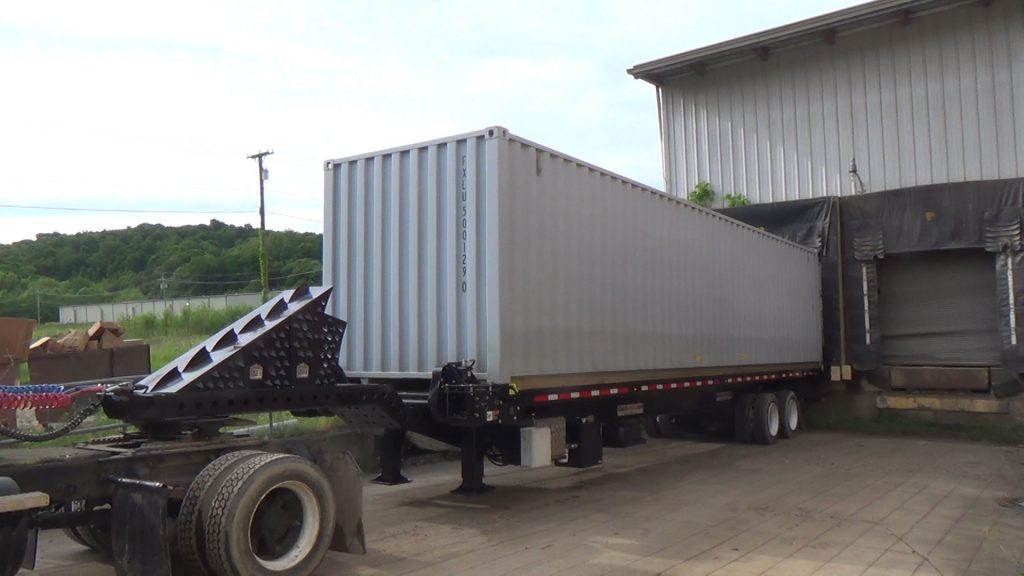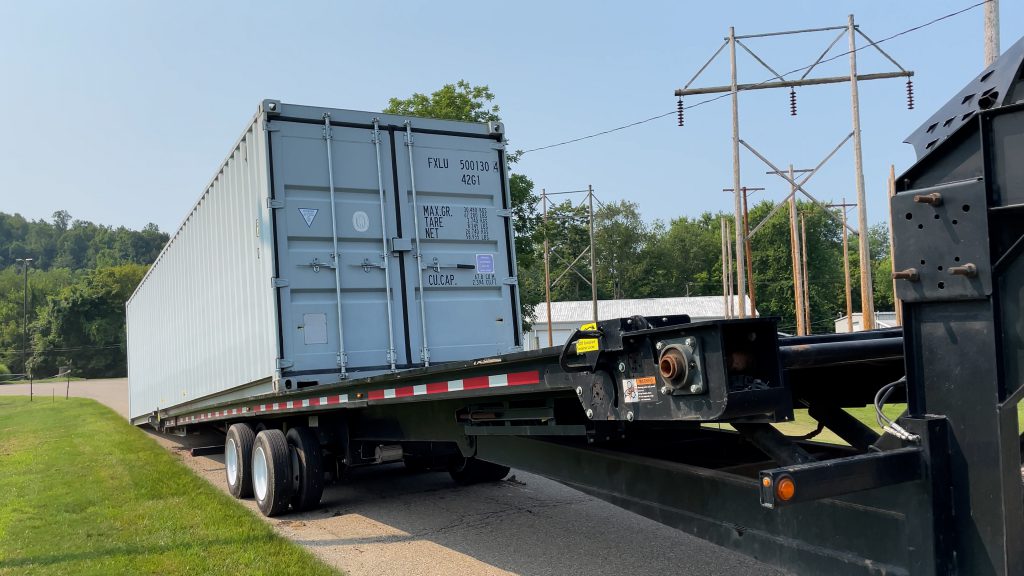 The 60k Super High 40
So automated, the driver never has to leave their seat in the cab of the truck
Fully compatible with existing freight systems like loading docks, cranes and forklifts
Turns dangerous 30-minute job into 3 minutes of pushing buttons
QuickLoadz customers move 2 extra containers a day
Translates to $100,000 extra income from using a QuickLoadz over a winch trailer
Four-month return-on-investment
QuickLoadz owners see reduced driver turnover, saving thousands
Vision
Creating the world's new freight and logistics platform
Our mission is to change the world of freight and logistics by creating an automated way of moving sea shipping containers.
The intermodal shipping container was invented in 1956. This simple idea of putting the merchandise in big steel boxes, instead of hand-carried on ships, entirely opened up world trade. By some estimates, the cost of international shipping dropped by 90%.
However, the handling of these containers hasn't significantly changed in 50 years. Containers still require giant cranes, loading docks and distribution centers to access their contents—until QuickLoadz Intermodal Robotics.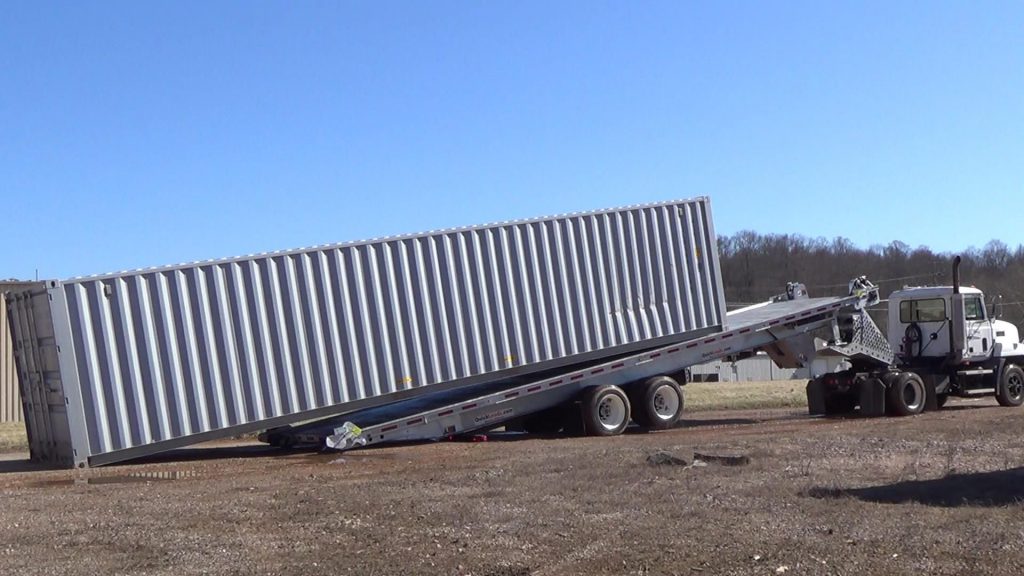 Invest
Raising to accelerate production and scale
QuickLoadz has been entirely bootstrapped until this raise.
QuickLoadz founders Sean Jones and Bridget Lair have invested $2,793,386 in personal cash into QuickLoadz.
In addition, QuickLoadz has a $2,850,000 loan, which it used to purchase and renovate its new 47,000 square foot facility.
QuickLoadz is raising money to scale production, add sales and marketing staff, and let the world know that there is now an easier way to move the 168,000,000 containers that are the basis of world trade.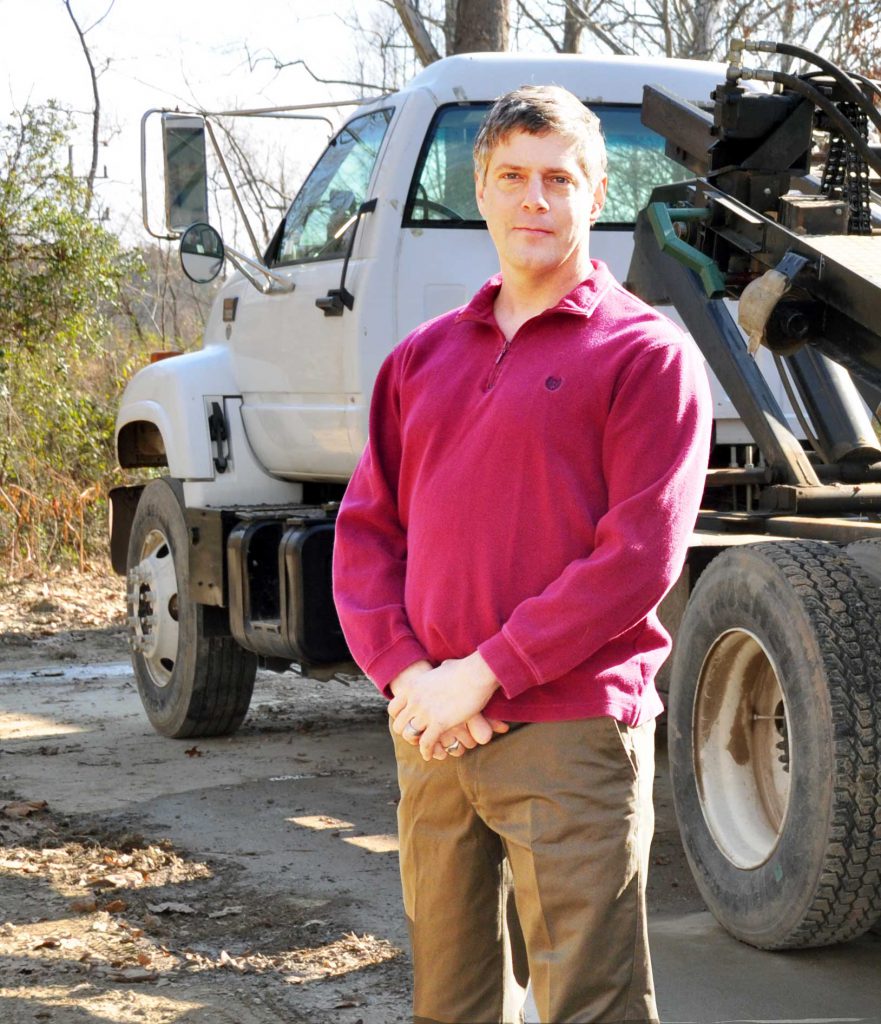 Sean Jones
Call (888) 304-3946 ext. 4 to talk to Sean about investment opportunities.
A serial entrepreneur
Swindlefish Saloon, live music and dance bar
Rockside Rentals, over a dozen profitable student rental housing assets renovated and sold
Rockside Storage, mobile storage monopoly sold to national leader
Rockside Construction, housing contractor work
Awards and Recognitions
Electrical Engineering with Honors, Ohio University
Awarded Stocker Fellowship from Ohio University
Entrepreneur of the Year Award, TechGrowth Ohio