One of our large mobile storage customers had an instant increase in business by moving loaded containers for contractors.
QuickLoadz's customer is now charging extra to move loaded containers for contractors from job site to job site.
"It has an added advantage. Before, contractors would empty out a container as soon as they could so it would go off rent. Now they keep them on rent, even if the container isn't going to another job site immediately. We have seen our contractor rentals almost double."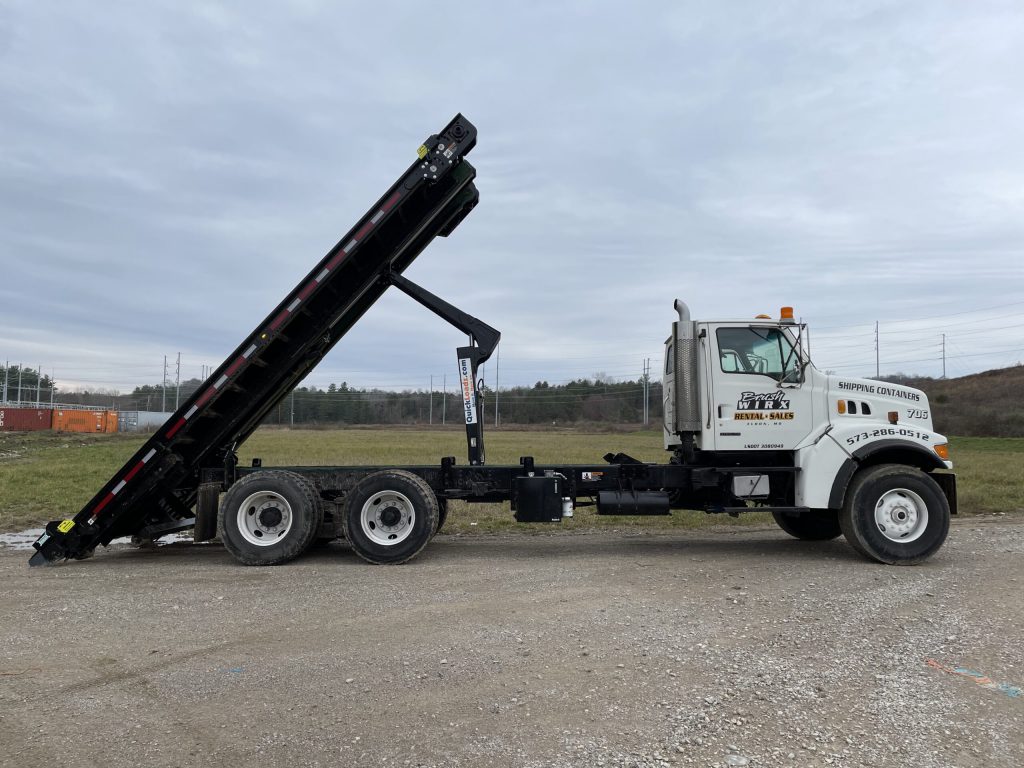 "With the QuickLoadz Super Bed we are renting out containers as dumpsters to our contractors. We already have the customer base, containers are cheaper, last longer, no tarping, contractors say they don't have problems with people dumping tires in their dumpster. All around a win. But we couldn't do it until we had a QuickLoadz Super Bed."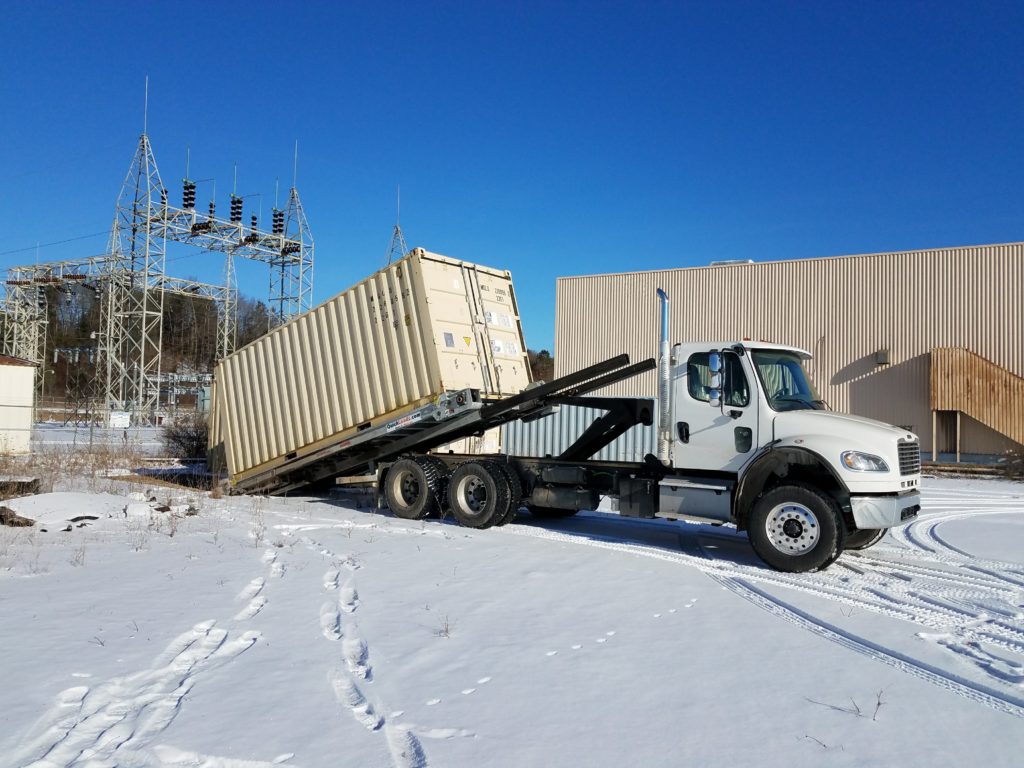 "Every job site has one of our 20′ containers as a giant billboard."
Want to double your business? Buy a QuickLoadz.