QuickLoadz bought a fleet of used Penske box trucks to turn into QuickLoadz Super Bed trucks. The idea was that if we put a brand new QuickLoadz on a good used truck, we can cut the price in half and get more people safely moving loaded containers.
We sold them all in a week.
I guess it was a good idea.
I had wanted some of them for the OSU Farm Science Review last week as a show special. So, I bought another batch. A bit more mix in models, and of course, Penske raised the price on me. Nothing like success. But it is still a really good deal which I am opening up to everyone.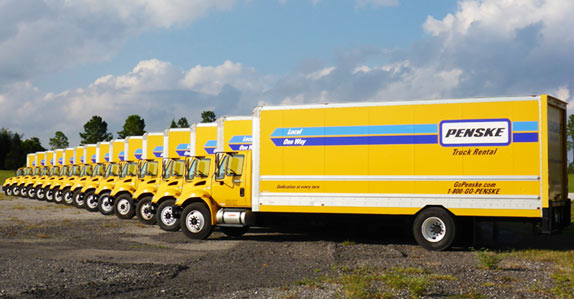 That means I can put brand new 2020 20k Super Beds on these trucks and offer them to you for a ridiculously low price of $75,000. All of these Super Beds will be wet coat painted black. Some trucks are white, some are yellow, some are Hino, some are International, some are Freightliner.
We have the only system designed specifically to move containers.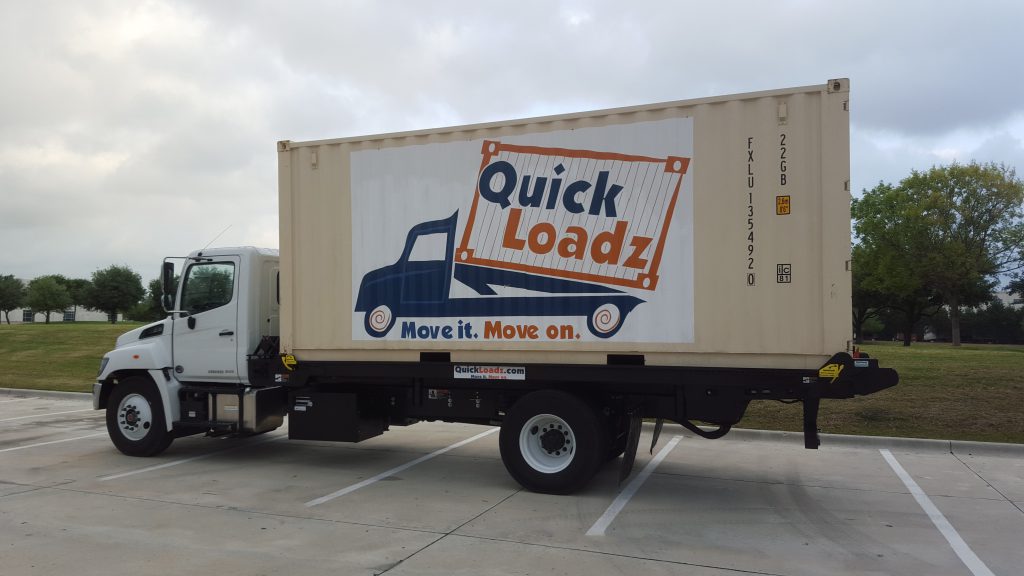 QuickLoadz has automatic hydraulic locks, a built-in rearview camera, and remote control that works on the driver's smartphone; the whole system is so automated you really don't have to get out of the truck—all standard.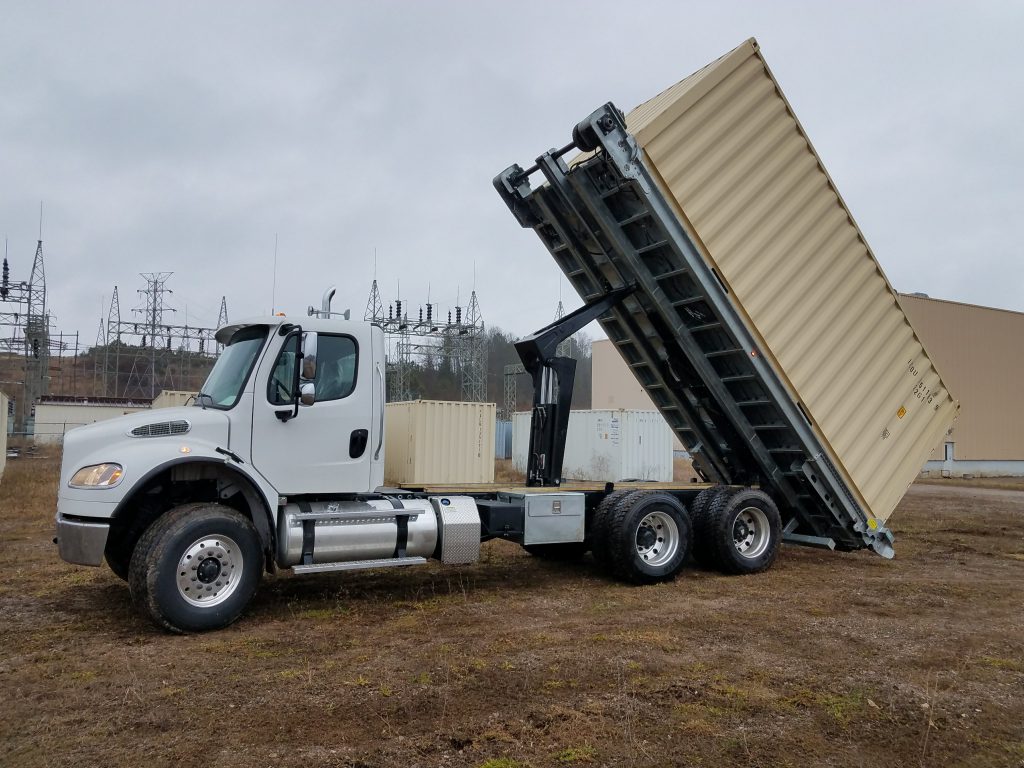 Of course it can be used like a tow truck, move equipment, and be a flat bed. The bed itself slides out like a rollback tow truck to give a low loading angle when you need it. One of my favorite features of the truck version is the 50° tilt angle. The tilt not only gives you a dump truck, but it allows you to get really close to a container and still grab it when there is not much room.
20k Super Bed
Move LIGHTLY LOADED 20′ containers with a QuickLoadz bed that mounts onto your existing truck.
Deck Length: 20′
Overall Length: 22′ 6″
GVW Capacity: 20,000 lb
Curb Weight: 7,500 lb
Payload Capacity: 20,000 lb
Apply for Financing