The US Army ordered a hot dip galvanized QuickLoadz 40′ trailer.
We have had to do a lot of design work to make hot dip galvanizing possible. I don't think that there are any other trailer manufacturers that dip an entire 40′ trailer complete. Most dip them in sections and bolt them together. I like dipping the entire thing because it makes it really sturdy, you are almost soldering the trailer together after the welds.
We are fairly experienced in hot dip galvanizing by now, but it is still fun to see. At 45′ long, 9,900 pounds, 8′ 6″ wide and 3′ tall, it just barely fits in the molten zinc tank. It's the biggest thing our manufacturer has ever galvanized all at once.
A small crowd gathered to look at it.
Watching it go in is spectacular, the smell of sulfur from the acid dip tanks, the boiling water from the cooling tanks, the molten zinc flying in the air as it pops and flings due to the temperature differences, flames breaking out where we have put in high temperature silicon to stop the zinc from sticking to some assemblies, the creak of metal as one side hits 840° and the other is at 60°.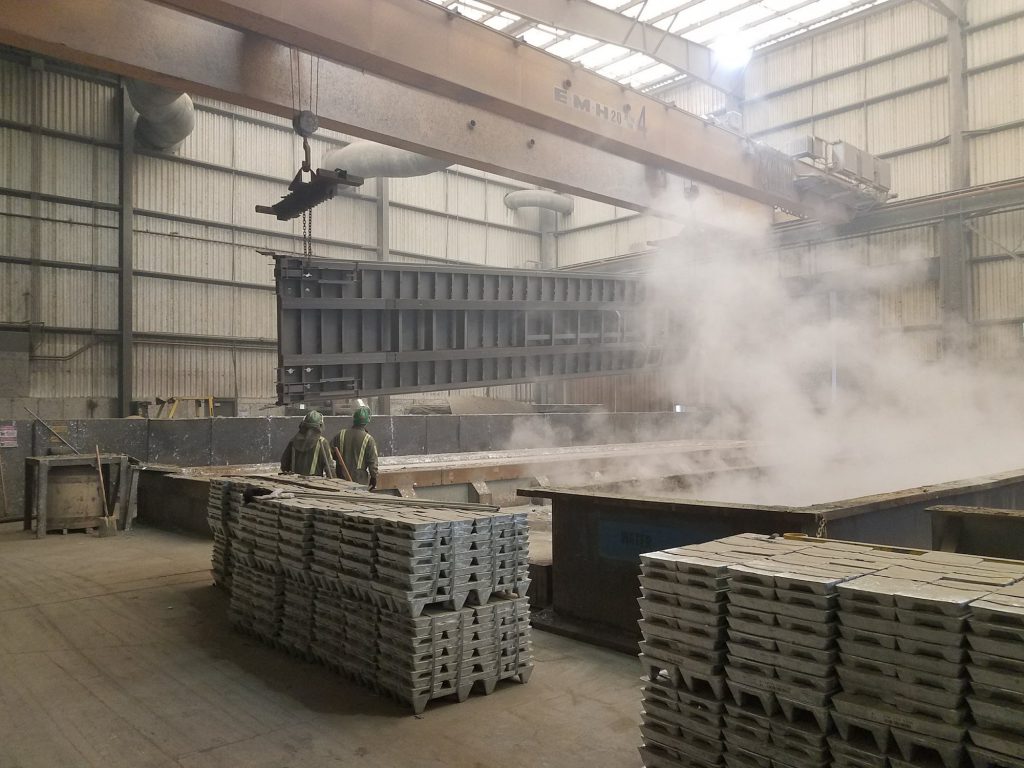 It came out perfect. It took four hours to cool down, and we picked it up the next day.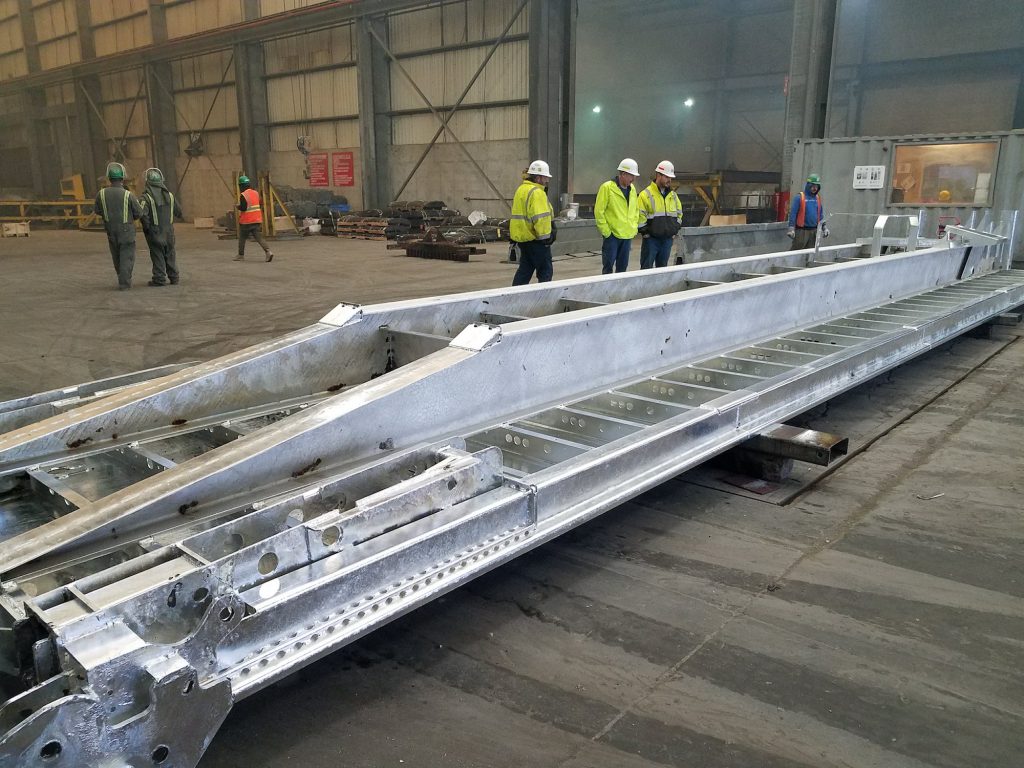 Maybe as a side line we can sell small galvanized bridges. Oh that's right, we don't have enough time as is.
The US Army wanted a trailer that was fast, versatile, easy to use, and to not have to worry about rust. That is QuickLoadz.
Wouldn't you like to not worry about rust? How is your trailer going to look after this long winter?