ATHENS, OHIO—QuickLoadz Intermodal Robotics, the leader in automated shipping container handling, is excited to announce it has ordered the world's most advanced robotic welding cell from fellow Ohio company Path Robotics.
QuickLoadz Intermodal Robotics' computer-controlled, Wi-Fi-enabled trailers are the only automated trailers capable of moving loaded shipping containers. QuickLoadz' fast, safe, flexible system works without additional equipment to move the 168 million sea shipping containers that are the foundation of world freight and logistics.
"When manufacturing heavy trailers that will be hauling 60,000-pound containers at seventy miles per hour down a busy highway, weld quality and consistency is supremely important. I have been looking at robotic welding systems for years and right here in Ohio, sixty miles away, I find an exciting company that has the most advanced robotic welding system in the world."
"Path Robotics building a system that will allow QuickLoadz Intermodal Robotics to scale its production shows that innovation is thriving in Ohio," says Founder and CEO Sean Jones. "Freight and logistics automation has really come to the forefront of awareness with the autonomous truck and the enormous backlogs at the ports and distribution centers. QuickLoadz Intermodal Robotics is a solution to many of these problems and the timing couldn't be better to scale."
The Path Robotics system uses a vision-based artificial intelligence robotic welding cell that will complete the final welding on the beams and undercarriage parts that make up a QuickLoadz Intermodal Robotics trailer. "This system will free up our skilled welders and fabricators for complex assembly that only humans can do and automate the tedious long welds," adds QuickLoadz Director of Operations Ashley O'Brien.
About QuickLoadz Intermodal Robotics
QuickLoadz builds computer controlled, Wi-Fi-enabled truck beds and trailers to allow a driver to move loaded sea shipping containers in three minutes without leaving their seat in the truck cab.
Ninety percent of the world's freight travels in sea shipping containers. This system is called intermodal freight and is the basis for world trade, a 9.6-trillion-dollar market. QuickLoadz allows any container to be moved anywhere without need for additional infrastructure such as loading docks, warehouses and cranes. QuickLoadz opens up the world of intermodal freight in a way never before possible.
QuickLoadz is the last piece to create the new world of freight. It creates a world where distribution centers can 'pop-up', expand or contract where needed. A world where the autonomous truck can work with a QuickLoadz Intermodal Robotics trailer to deliver entire container loads of freight in three minutes without anyone touching the load.
QuickLoadz is developing a new all-electric drivetrain and Hybrid Power Axle system that will provide up to an estimated twenty percent in fuel savings. QuickLoadz is also building on the embedded multi-camera Wi-Fi computer system with GPS and cellular to create a built-in SAAS cloud logistics platform that can provide real-time information to managers and drivers alike.
About Path Robotics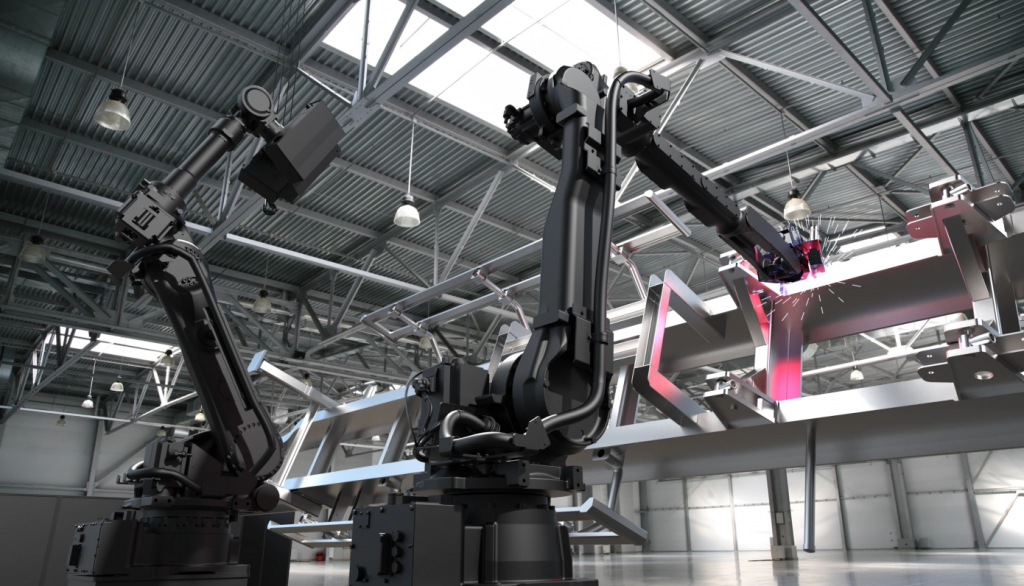 At Path Robotics, we create manufacturing robots that autonomously scan, position, and weld your parts without the need for skilled welders or robot programmers.
The future of manufacturing won't build itself, yet. At Path, we're delivering on the promise of what intelligent industrial robotics can become. "Path Robotics is solving a complex and critical problem in our country, which is the gap between the supply and demand for skilled workers. Their technology represents a tremendous opportunity to lead American manufacturing into the future."
said Investor Lee Fixel from Addition.
Today we're focused on welding robotics, but that's only the beginning. We're making intelligent robots that make manufacturing infinitely flexible and infinitely scalable.
Our mission is to enable robots to build, so humans can create. The future of manufacturing will be built by Path Robotics.
News Release
QuickLoadz Intermodal Robotics contact
Sean Jones
888 304 3946 ext. 4
QuickLoadz.com
Path Robotics contact
Tim Trad
Trad@Path-Robotics.com
Path-Robotics.com